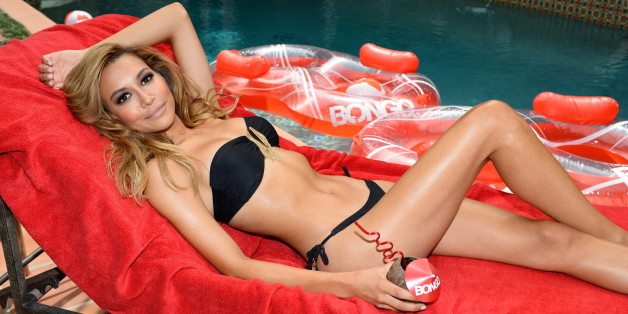 Sorpresa, sorpresa. A una semana de descubrirse que andaba con nuevo galán, Naya Rivera se casa en Cabos San Lucas, México con su mejor amigo, Ryan Dorsey, y el que había sido elegido para ser el padrino de la boda que canceló hace tres meses con su ex el rapero, Big Sean.
La exclusiva de las fotos de la boda y la oficial de los novios la tuvo la revista People en inglés:
Congrats to @NayaRivera on her marriage! Get the details on the Cabo San Lucas ceremony: http://t.co/nXb0ABCZGI pic.twitter.com/BsrfQ57LhA

— Latina Magazine (@Latina) julio 23, 2014
Naya y Big Sean tenían todo listo para una gran boda, pero tres meses antes de la fecha elegida anunciaron que rompieron. La protagonista de la serie "Glee" apareció hace una semana compartiendo unas románticas vacaciones con su mejor amigo, el también actor Dorsey.
Y el 19 de julio le dieron la sorpresa al mundo con el casamiento. Según la revista US Weekly, este era el mismo día que Naya y el rapero tenían separado para realizar la boda que luego se canceló.
"Nos sentimos bendecidos y tremendamente felices ahora que somos marido y mujer. No podríamos haber deseado una ceremonia mejor para consolidar nuestro amor. Estamos seguros de que nuestra boda ha sido un regalo del destino y de que nuestra unión prevalecerá ante todos los contratiempos de la vida", dice el comunicado que la pareja le envió a People.
Aunque no se conocen muchos detalles sobre la boda, la revista Quién de México publicó que el vestido de novia es de la diseñadora Monique Lhuillier y el del flamante novio de Dolce & Gabbana.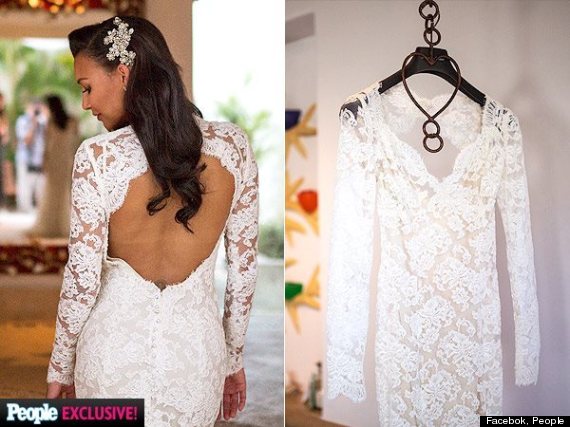 Naya llevaba un ramo margaritas blancas que hacía juego con su vestido... ¡Que vivan los novios!
MÁS DE NAYA EN FOTOS:
PHOTO GALLERY
BEFORE YOU GO
Los looks de Naya Rivera
PHOTO GALLERY
Los looks de Naya Rivera