Recently, we looked at the ladies, and now we cross over to the guys -- some of the immortal male movie characters whose names have lived on. It was really tough winnowing down this list and saying goodbye to some that had too-common names (Andy Hardy, George Bailey in "It's a Wonderful Life," Bogart's Rick Blaine in "Casablanca," Clint Eastwood's Dirty Harry); plus over-the-top baddies like Travis Bickle, Norman Bates and Hannibal Lector -- and a goofball namesake like Austin Powers. But here are a dozen great names of great characters. Atticus Finch, that most upright and admirable of movie heroes, portrayed by Gregory Peck in the 1962 film version of Harper Lee's "To Kill a Mockingbird," was voted the greatest hero of American Film by the American Film Institute. The Roman Atticus in now in the Top 500 nationwide and a solid Number 3 on Nameberry.

Dexter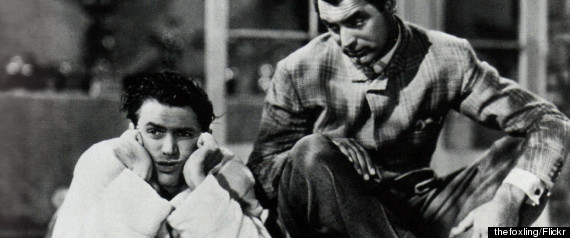 The 1940 "The Philadelphia Story" was brimming with interesting character names (James Stewart was Macaulay, Dinah the little sister), but none better than Cary Grant's charming C. K. Dexter Haven. Although Dexter had a very different image on the recent TV show, the name has caught on, now at Number 380, 220 on Nameberry, thanks partly to the appealing nickname Dex.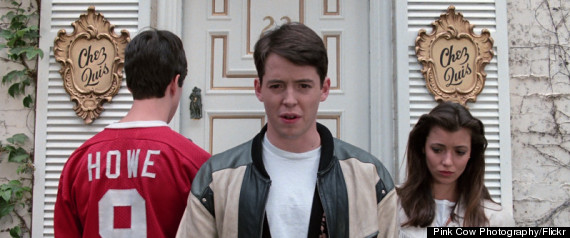 Having your name in the title helps preserve it, as in "Ferris Bueller's Day Off," a jaunty 1980s high schooler's fantasy film. Though the sly character portrayed by Matthew Broderick may be well remembered, his Irish surname name has never taken off the way others have. One of Tom Hanks' most iconic roles was in and as Forrest Gump. The name came onto the popularity list in 1964, and then, despite the character's eccentric naiveté, did get a bump following the film's successful release in 1994, reaching a high of 217 that year. And now, this green and sylvan nature name returned to the list last year at Number 841. "The Great Gatsby" has been around since Fitzgerald's novel was published in 1924, and has been filmed six times, but for modern parents Leonardo DeCaprio is the embodiment of Jay Gatsby (born James Gatz). And it's only now that Gatsby has come under consideration for both boys and girls -- certainly on Nameberry where it's Number 239.

Heathcliff Laurence Olivier was the intense, brooding, passionate hero of the classic 1939 film version of Emily Bronte's Wuthering Heights. Though the name Heathcliff might seem over the top, it was the inspiration for the late Heath Ledger's name, and was used by fashionista Lucy Sykes for her son. Indiana Jones (born Dr. Henry Walton, Jr), first played by Harrison Ford in the 1981 "Raiders of the Lost Ark," is one of the great adventure heroes of the late 20th century -- ranked by the AFI as second only to Atticus Finch. One of the most appealing of the state names, Indiana was chosen by Summer Phoenix in honor of her late brother River, who played the young Indy. James Dean made only three movies: "East of Eden," "Rebel Without a Cause" and "Giant" -- but that was enough to give him permanent teen-rebel-icon status. In the 1956 Giant, for which Dean received a posthumous Oscar nomination, he played Texas ranch hand Jett Rink. Jett entered the Top 1000 in 1999, is now Number 324, and was used by George Lucas.

Luke "The Star Wars" trilogy featured Mark Hamill as Jedi Master Luke Skywalker, a character still seen across the country -- and beyond -- every Halloween. Luke, a strong but amiable New Testament name with a cowboy feel, spiked as a result of this character's name recognition and is now at an all-time high of Number 34. Russell Crowe's powerful performance as ancient Roman general Maximus in the 2000 film "Gladiator" had great impact on all the Max family of names, and particularly Maximus, which first appeared on the charts in the year of the film's release. It's now at Number 200, picked by LeBron James as his son Bryce's middle name.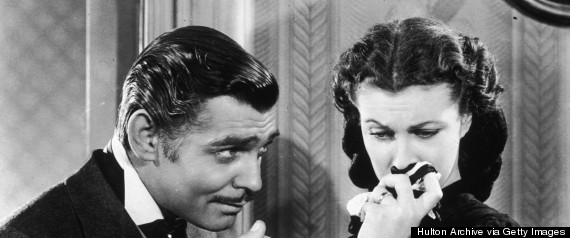 One of the many great names to emerge from Margaret Mitchell's "Gone With the Wind," Rhett Butler, as embodied in Clark Gable, has projected an uber-romantic image for three quarters of a century. But it's never been as popular as it is now: Number 425 in the US, and 120 on Nameberry. Couldn't possibly leave out Rocky Balboa, brainchild and breakthrough role of Sylvester Stallone in 1976. Most Rockys were born Rocco -- we don't know about this one. Madonna used Rocco for her son, while Sarah Michelle Gellar and Freddie Prinze, Jr. went straight to Rocky for theirs. In US popularity, Rocky peaked at Number 240 in 1955.
Like Us On Facebook |

Follow Us On Twitter |

Contact HuffPost Parents
ALSO ON HUFFPOST:
PHOTO GALLERIES
Inspiration Behind Celebrity Baby Name Choices