If Maisie Williams wants to continue her "badass" streak, then her most recent red carpet look is certainly another step in the right direction.
The "Game of Thrones" star stepped out at Comic-Con on Friday in a dress you'll have to read to believe. Because, you know, it's made entirely out of recycled graphic novel pages.
As if we weren't impressed enough, it turns out that the Ryan Jude Novelline design is a repeat outfit. Anyone who can pull off this elaborate of a dress not once, but twice is pretty much the coolest person ever in our book (get it?).
Check out the awesomeness below!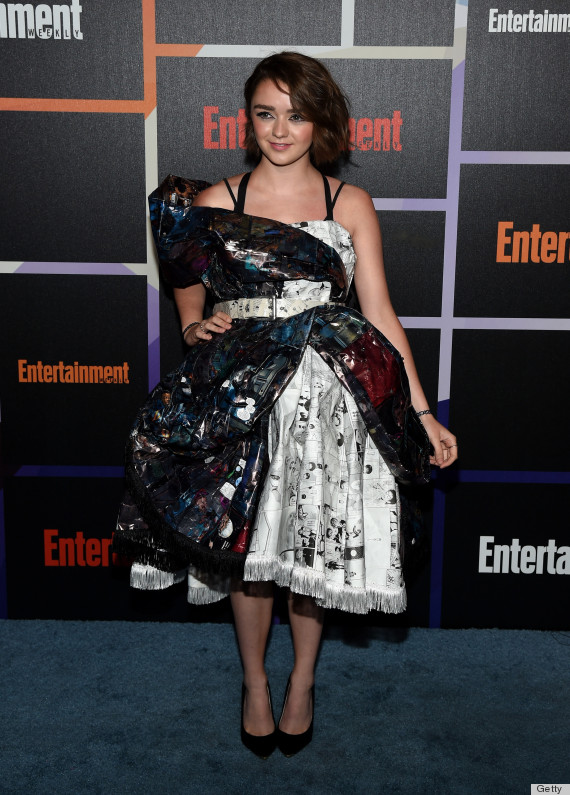 PHOTO GALLERIES
"Game Of Thrones"