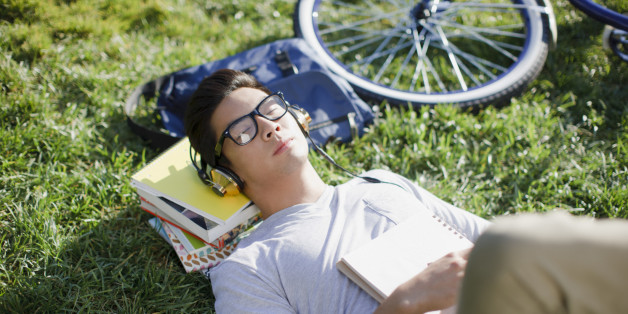 By Kitty Appel, HuffPost Healthy Living Intern
Around 80 percent of people nap at least once a week, and studies show that napping improves memory, creativity and generally leads to less stress. People of all ages can benefit from naps that create an overall greater sense of well-being. So instead of reaching for that next cup of coffee, why not take a tip from the people below? Let them inspire you to find a relaxing place of your own to unwind with a little snooze -- then share your own nap spots with us on Instagram using the hashtag #WhereINap.
This GPS Guide is part of a series of posts designed to bring you back to balance when you're feeling off course.
GPS Guides are our way of showing you what has relieved others' stress in the hopes that you will be able to identify solutions that work for you. We all have de-stressing "secret weapons" that we pull out in times of tension or anxiety, whether they be photos that relax us or make us smile, songs that bring us back to our heart, quotes or poems that create a feeling of harmony or meditative exercises that help us find a sense of silence and calm. We encourage you to visit our other GPS Guides here, and share with us your own personal tips for finding peace, balance and tranquility.
ALSO ON HUFFPOST:
PHOTO GALLERIES
Sleep Quotes