In the six years since Airbnb was founded, the rental-sharing website has seen its share of bad apples. And by bad apples, we mean terrifying, life-altering nightmares.
Around 17 million guests have now used Airbnb, and the site says that most enjoyed travel experiences as wonderful as they were affordable. Some experiences even led to friendships, and who doesn't like friendship?
Still, renting your home to strangers can be a dangerous game. And there are skeletons in Airbnb's closet, like identity theft, "freak fests" and holes actually punched into a closet.
The company now has an around-the-clock "Trust and Safety team" of more than 100 people located around the world, as well as a number of tools to help users screen guests before letting them into their home, Airbnb told The Huffington Post. The site also stresses that guests and hosts exercise common sense, such as communicating with each other before the actual stay.
"Problems are incredibly rare, but when they happen, we work hard to try and help make things right," Airbnb wrote HuffPost in an email. If you're looking to avoid coming home to a ransacked apartment, the company recommends you look for guests that already have gotten positive reviews from renters.
Good advice, because look at what can happen:
That time a guest totally ransacked an apartment.
In 2011, Airbnb had its first real PR nightmare when a host named "EJ" wrote a blog post describing how her apartment was ransacked after she rented it out for a week.
Here's a sampling of the destruction:
They smashed a hole through a locked closet door, and found the passport, cash, credit card and grandmother's jewelry I had hidden inside. They took my camera, my iPod, an old laptop, and my external backup drive filled with photos, journals… my entire life.
The death-like smell emanating from the bathroom was frightening (and still is) and the bathroom sink was caked with a crusty yellow substance.
Not the apartment in question but you get the idea.
That time where there were meth pipes and someone reenacted a scene from "The Shining."
"There were meth pipes everywhere," Dayton said of the condition of his apartment to TechCrunch. He also found holes battered into his closet and axe marks on his door. His computer and birth certificate were stolen, too.
Dayton partly blamed himself for renting to meth users to begin with and was happy to accept 21 complimentary nights on Airbnb.
That time someone used Airbnb as a temporary brothel.
"We immediately and permanently removed the offending guest account from Airbnb, we have been in contact with law enforcement and will help with their ongoing investigation," Airbnb said in a statement at the time.
Which may have in part led to the time a hooker was stabbed.
Two years later, the same practice had crossed the Atlantic. While using Airbnb may save New York prostitutes a bundle -- $200 to $300 a night, one sex worker told NY Post -- it doesn't save them from the dangers of the world's oldest profession. Publicist Jessica Penzari received a phone call from police when a prostitute was stabbed in an apartment Penzari had listed on Airbnb.
To make amends, Airbnb replaced belongings, changed her locks and put her up for two nights at a nice hotel while they cleaned up the mess.
That time a host almost got a huge fine.
That time somebody decided to host a "XXX FREAK FEST" and advertise it on Twitter.
After renting his apartment on Airbnb, comedian Ari Teman returned home for some luggage only to find that his guest was in the middle of throwing a full-on orgy. The guest, who originally said he was in town with family for a wedding, had even advertised the "pantie [sic] raid" featuring "Big Beautiful Women" on Twitter, and Teman said he faced eviction as a result of the episode.
Airbnb soon removed the offending user and made sure Teman had a new place to stay -- but not before the episode went viral first.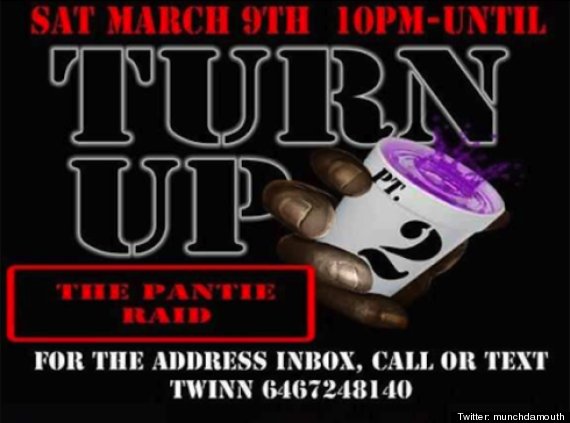 That time somebody used an apartment as a party house/bathroom.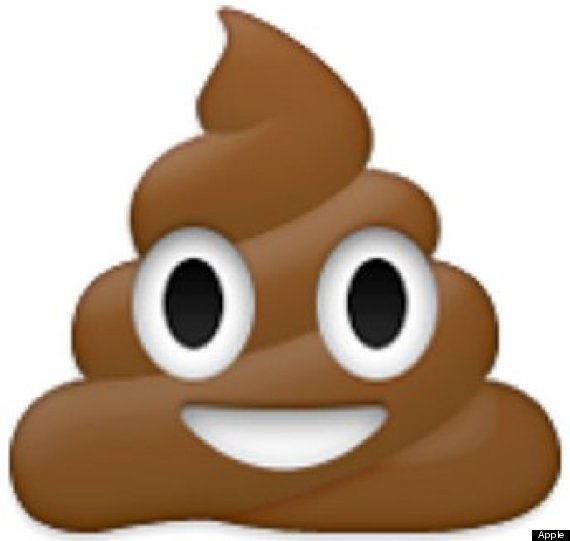 Despite originally telling Bassini that she would be unable to file a damage claim, Airbnb eventually paid up to cover the costs.
That time a host got drunk and "tried" to hit on his guest's girlfriend ... or something.
Earlier this summer, Business Insider posted a story about its own employee, Joseph Valardo, who attempted to stay in the Hamptons with his girlfriend Robyn Finker using Airbnb. Everything seemed normal until Finker received a strange text from the host around 3:00 a.m. that read "Do you want to try." The host later showed up at the house apparently drunk and proceeded to "mumble incoherently" to Valardo for 20 minutes. He asked at one point, "The girlfriend, she's cool, right?"
The couple left in a hurry but had no luck in reaching Airbnb support until Tuesday, according to Business Insider. Airbnb admitted "the matter was not handled properly" but eventually refunded the couple and paid their subsequent hotel costs.
"We do the best we can here," the host also reportedly mumbled.
That time a squatter actually threatened the owner of the place he was squatting in.
Earlier this summer, Cory Tschogl's attempt to rent her apartment using Airbnb turned into a nightmare when her guest, a man going by Maksym, refused to leave after requesting a refund on the second day of a 44-day booking, Business Insider's Julie Bort reported. After staying in the apartment for 30 days, Maksym even cited his legal rights as a squatter and threatened legal action against Tschogl, accusing her of blackmail and discrimination. While Airbnb covered the cost of Maksym's stay, it appears it will be up to Tschogl to legally evict him.
FOLLOW HUFFPOST