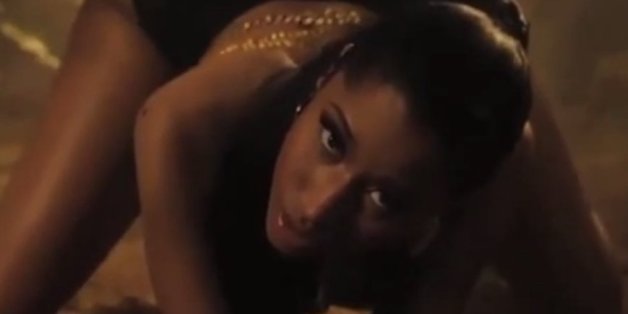 Nicki Minaj promoted the release of "Anaconda" with an image straight out of Sir Mix-A-Lot's "Baby Got Back." Now we see why: Minaj's song is built around a sample of Sir Mix's classic hit, and it features prominent use of this lyric: "My anaconda don't want none unless you got buns, hon." Listen to "Anaconda" below, via Spotify.
Minaj also released a teaser for the "Anaconda" video:
But don't expect to see it on MTV:
I really doubt I'll be able to edit this video for TV. LMFAO. it's..... Its a lot. #AnacondaOnITunes 😘
SUBSCRIBE AND FOLLOW
Get top stories and blog posts emailed to me each day. Newsletters may offer personalized content or advertisements.
Learn more