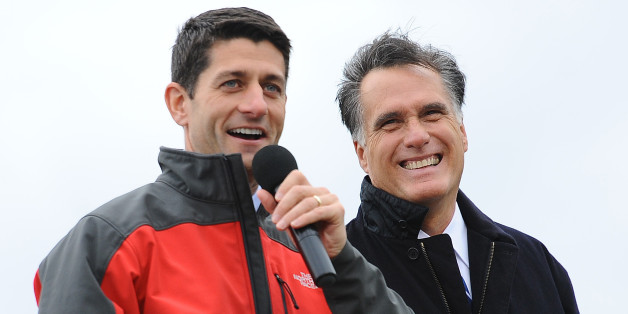 Mitt Romney and Rep. Paul Ryan (R-Wis.), the 2012 GOP presidential and vice presidential nominees, respectively, will campaign in September for U.S. House candidate Barbara Comstock (R) of Virginia.
Ryan plans to attend a Sept. 9 event for Comstock, and Romney is set to appear at a Sept. 30 fundraiser at the home of Republican donors Bill and Bobbie Kilberg.
Comstock, who is running for the seat being left vacant by retiring Rep. Frank Wolf (R-Va.), tweeted the news of Romney and Ryan's planned appearances:
Looking forward to having @MittRomney as our special guest on Sept. 30 for a fundraiser! #va10
Comstock is currently a member of the Virginia House of Delegates and served as an adviser on Romney's 2012 campaign.
Comstock will face off against Fairfax County Supervisor John Foust (D) in the November general election.
Also on HuffPost:
2014 Election: $500,000-Plus Super PAC Donors
SUBSCRIBE AND FOLLOW
Get top stories and blog posts emailed to me each day. Newsletters may offer personalized content or advertisements.
Learn more