An Indian fashion photographer is doing damage control following the online release of his controversial photo shoot last week.
(Story continues below.)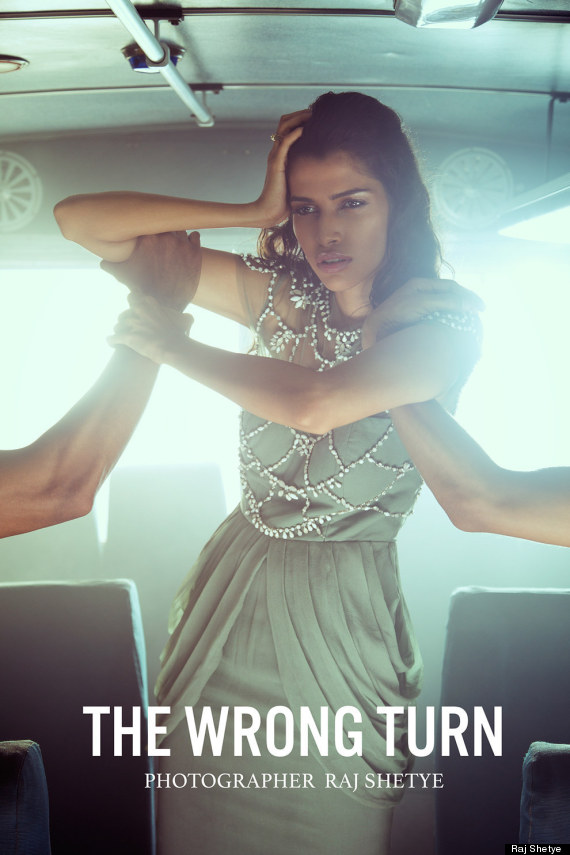 "It's a self-inspired photoshoot to highlight certain social conflicts a woman in India, rich or poor, faces," Shetye told HuffPost. "The idea was to capture my staunch views about women's rights through a bold medium that will appeal to people."
However, he added, he feels his intentions have been misinterpreted by the public.
"A lot of people, without seeing the complete work, were outraged just by the building public opinion," he said. "People criticize, and they have the right to, but they get swayed by public opinion too quick and don't feel the need to cross-check any facts."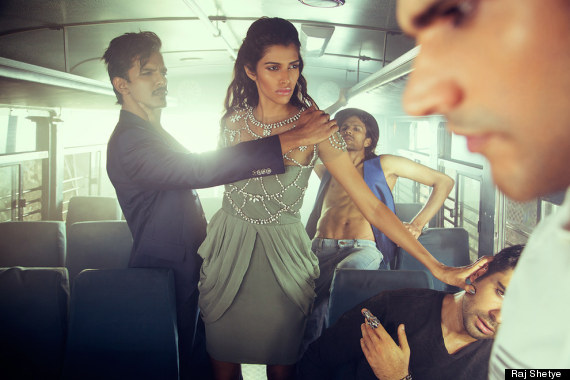 Those outraged by Shetye's photo series took to social media to lambast his approach to the topic, saying the series "glamorizes rape" and is "disgusting" and "insensitive."
Did i just see a fashion-spread depicting the Delhi gangrape of Nirbhaya? Disgusting!I hope all associated, die of shame! Insensitive swine!

— VISHAL DADLANI (@VishalDadlani) August 5, 2014
Rape is not inspiration for a fashion shoot. I don't know what the photographer was thinking doing an editorial shoot inspired by Nirbhaya.
Fail to understand how a fashion shoot depicting rape on an Indian bus increases awareness. Insensitive & insulting to memory of #Nirbhaya.

— Snigdha (@snigskitchen) August 6, 2014
"I believe that since it is fashion photography, glamour is one of the things one can associate with these pictures, but if I really intended to make it glamorous, I would have credited the famous designers and models involved in the shoot. I absolutely condemn all those who say I have made rape glamorous," Shetye told HuffPost.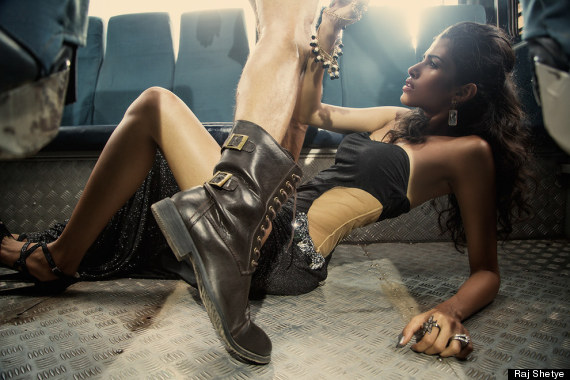 "While I stand by my work strongly, I am not an insensitive person to not be affected by the negative ripples it's creating on the society," Shetye said. "Rape is not a culture, it's [a] deviated psychology of certain people and it exists as much anywhere else as it does in India. Photography, or for that matter any other effective medium of communication, can act as a tool for social change, and through this shoot I have tried to convey the same."
FOLLOW HUFFPOST