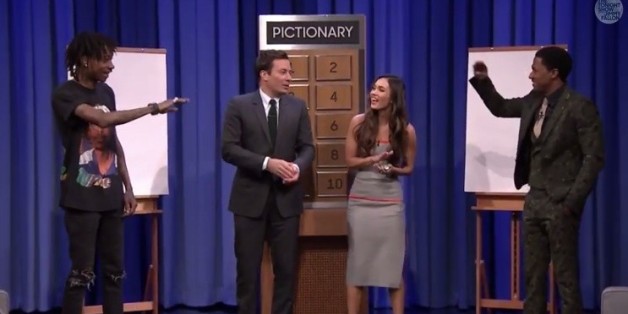 On Wednesday, Aug. 6, "Teenage Mutant Ninja Turtles" star Megan Fox and "America's Got Talent" host Nick Cannon took on Jimmy Fallon and Wiz Khalifa in the most unlikely game of "Tonight Show" Pictionary ever. Regardless of the outcome, when celebrities in movies about turtles can't even remember what frogs look like, everybody wins.
"The Tonight Show starring Jimmy Fallon" airs weeknights at 11:35 p.m. ET on NBC.

Also on HuffPost:
Fallon's Best Musical Moments
SUBSCRIBE AND FOLLOW
Get top stories and blog posts emailed to me each day. Newsletters may offer personalized content or advertisements.
Learn more