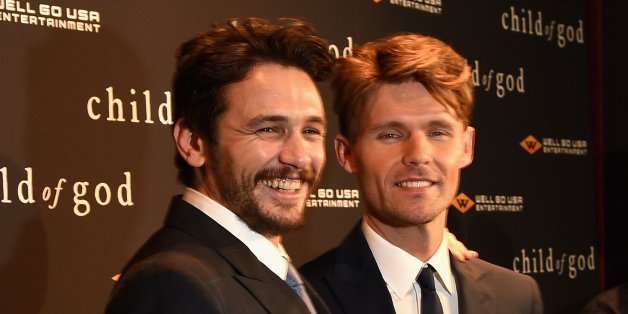 On top of acting in no less than 14 upcoming movies, James Franco is a notorious celebrity queerbaiter—and he's just upped the stakes. According a profile this week in the New York Times, Franco lives with a man—actor Scott Haze, who recently appeared in Franco's Cormac McCarthy adaptation, Child of God. Could Haze be his boyfriend? The speculation has been rampant—surely James Franco wouldn't need a roommate to help cover the rent or wouldn't choose to live with a friend for companionship. So is he closeted? Is he heterosexual? Bisexual? It's anyone's guess at this point.
SUBSCRIBE AND FOLLOW
Get top stories and blog posts emailed to me each day. Newsletters may offer personalized content or advertisements.
Learn more