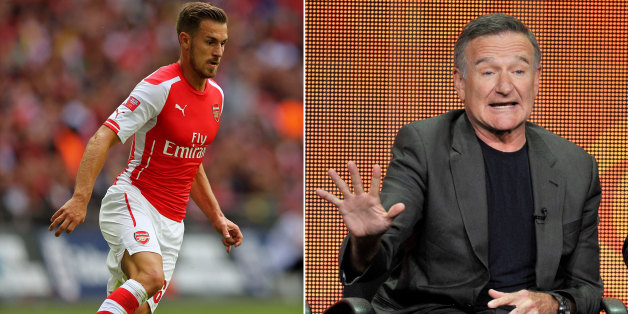 La repercusión en las redes sociales fue mundial: Colegas y seguidores lamentaron el deceso del protagonista de éxitos como "Dead Poets Society".
Una de las vertientes de la conversación en Twitter fue la supuesta maldición de Aaron Ramsey, jugador de fútbol del Arsenal, cuyos goles coinciden con varias muertes de personajes célebres.
Los decesos de Osama Bin Laden, Steve Jobs, Whitney Houston y Paul Walker, entre otros, coincidieron con goles del inglés.
SUBSCRIBE AND FOLLOW
Get top stories and blog posts emailed to me each day. Newsletters may offer personalized content or advertisements.
Learn more