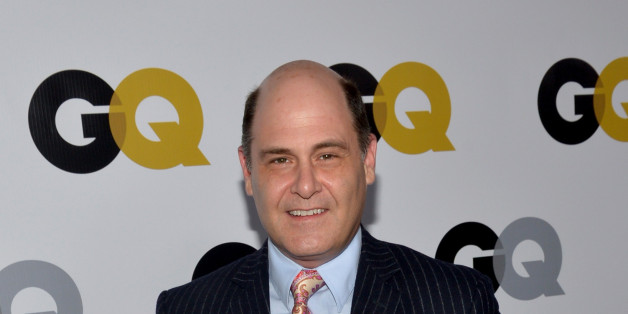 I'm not even sure what you're going to explain to me right now. Isn't Matthew Weiner entitled to his opinion?
Sure, but the issues surrounding the pay gap aren't something you can choose whether or not to accept.
Maybe women are just paid less because they pick lower-paying jobs, like, aren't all women nurses?
I'm not even going to entertain the idea that nursing is a female-specific profession.
And that's why Jenji doesn't make $30 million for "Orange Is The New Black"?
That's one specific example of a discrepancy. There's pay inequality across most professions, though.
Are there any consequences from that besides having less money?
For starters, women on the low end of the gap struggle to pay back student loans. As Forbes noted earlier this year: "Women and men pay the same tuition and graduate with comparable student debt. But Graduating to a Pay Gap found that among full-time workers repaying loans one year after college graduation, more than half of women (53 percent) compared with 39 percent of men were paying more than what they could reasonably afford toward their debt."
Well, maybe women should just ask for more money then.
It doesn't quite work that way. On HuffPost Live, Weiner said "You have to fight for it," as though the reason he is paid so much more than his lady counterparts is simply because he advocated for himself. When women do the same (as the Washington Post said), "they are perceived as pushy or unappreciative." The reality is that our culture supports male decisions and honors their behavior in a way that reinforces a man "fighting for it" over a woman doing the same.
So, you might say the pay gap is the only thing that hasn't changed about the workplace since the "Mad Men" era?
Yep. There are no more mid-day martinis and you'd probably at least get an angry email from HR if you insisted on smoking indoors, but women are still paid significantly less than men.
That's so unfair! I think drinking during the day would really help my productivity.
Let's save that conversation for another day.
Also on HuffPost:
HuffPost Live's Celebrity Guests
SUBSCRIBE AND FOLLOW
Get top stories and blog posts emailed to me each day. Newsletters may offer personalized content or advertisements.
Learn more