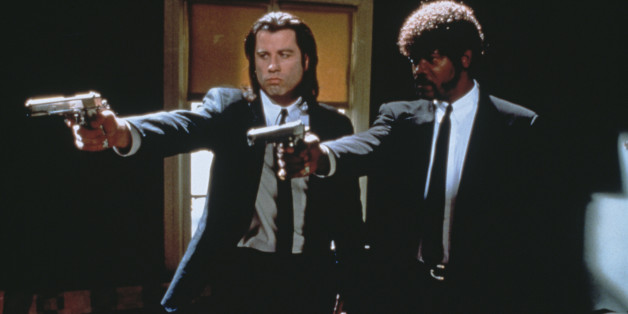 For those who enjoy grisly splatters of blood and the Five-Point-Palm Exploding-Heart Technique, there's a supercut for you. Earlier this month, HuffPost Live demonstrated the many connections among Quentin Tarantino's movies, and now Vimeo user Jaume R. Lloret has compiled every death depicted in the director's films. From 1992's "Reservoir Dogs" to 2012's "Django Unchained," Tarantino has been in the character-killing business, and business is a-booming. The Delfonics' "Didn't I (Blow Your Mind This Time)," which appears on the "Jackie Brown" soundtrack, ever so gracefully scores the video. Enjoy the clip with your breakfast!
SUBSCRIBE AND FOLLOW
Get top stories and blog posts emailed to me each day. Newsletters may offer personalized content or advertisements.
Learn more