We were in grade school the first time we saw the original "Star Wars" trilogy, so those epic double entendres went straight over our heads for the most part.
But we were reminded of how hilarious the quotes were on Monday, when an Ask Reddit thread popped up asking people to weigh in with the one "Star Wars" line that best described the sad, sorry state of their sex lives.
Below, read 12 of the funniest -- and feel free to add your line in the comments, Padawan.
2. "Size matters not. Look at me. Judge me by my size, do you? Hmm? Hmm."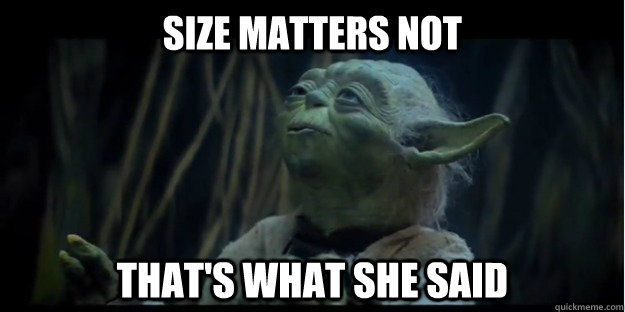 7. "Urrrrrrn Ahhhhhhhhrrrr Urrraaaarrrrrggghh."
12. "Sorry about the mess."
Also on HuffPost:
Photos From The Star Wars Set
SUBSCRIBE AND FOLLOW
Get top stories and blog posts emailed to me each day. Newsletters may offer personalized content or advertisements.
Learn more