Diving into the conversation surrounding the 2013-2014 music festival season, Eventbrite teamed up with social media research company Mashwork to put together a thorough examination of what it is that attendees have been buzzing about during the time period.
Analyzing 20 million social media conversations, it was discovered that 89 percent of the chatter occurred before (54 percent) and after (29 percent) the event (the remaining 17 percent occurring during the actual festival). Digging deeper, it was revealed that the lineup in totality (as opposed to specific artists) and the general/specific festival experience were the two main conversation drivers.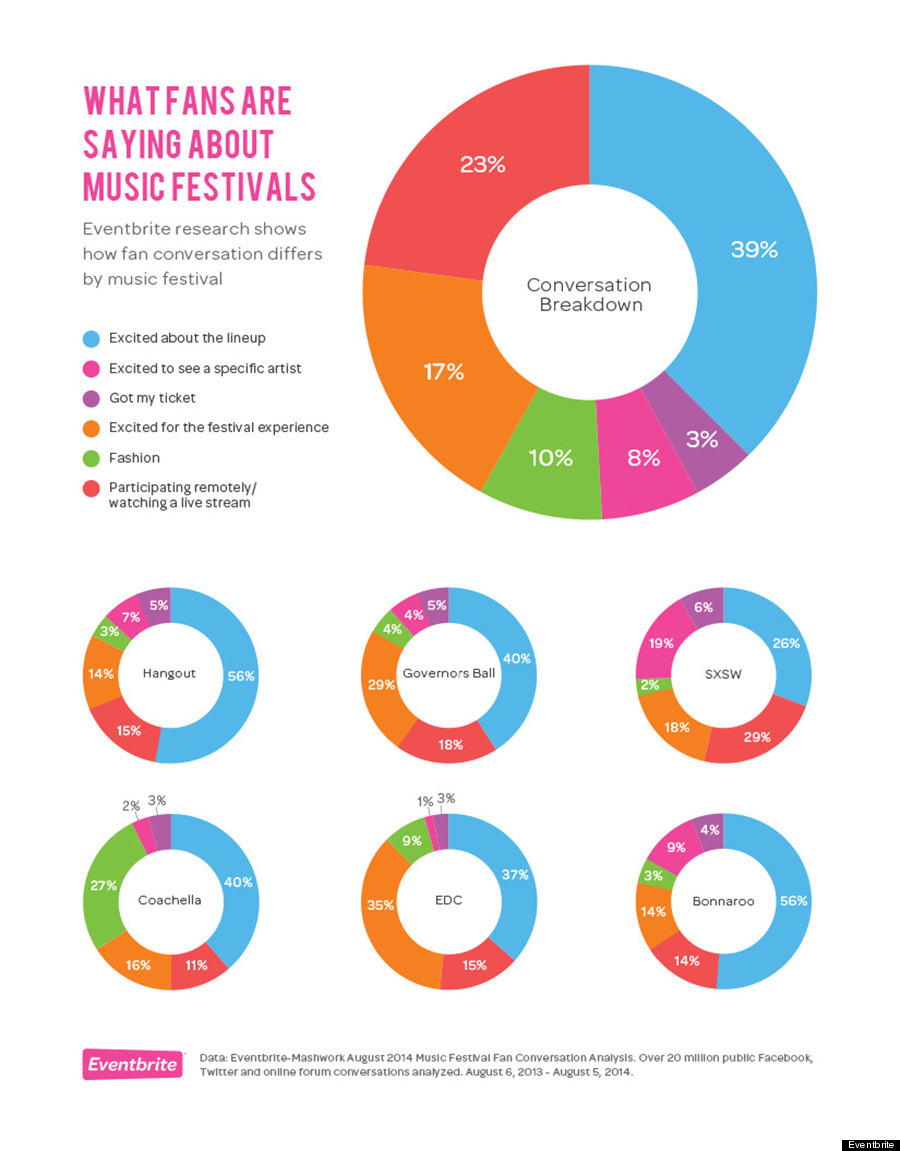 A surprising find was the significant number of posts (roughly five million, or 25 percent) by those who were not attending the festival, but participating through live streams. Also noted was the lack of branded hashtags, only 19 percent of the conversations from the top 10 most talked about festivals containing such a hashtag.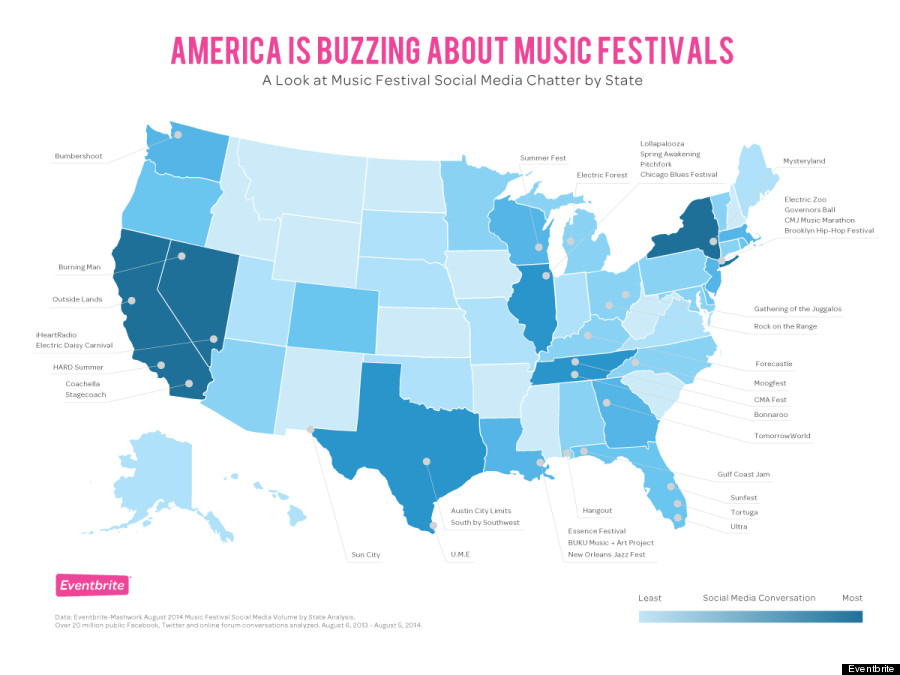 Eventbrite even ranked the most buzzed about music fests:
1. South by Southwest (Music)
2. iHeartRadio
3. TomorrowWorld
4. Lollapalooza
5. Coachella
6. Sun City
7. Mysteryland
8. Pitchfork
9. Electric Daisy Carnival
10. Bonnaroo
11. Electric Zoo
12. Warped Tour
13. Gathering of the Juggalos
14. Buku Music + Art Project
15. HARD Summer
16. Burning Man
17. Hangout
18. Forecastle
19. Governors Ball
20. Ultra
21. Spring Awakening
22. SunFest
23. Moogfest
24. Gulf Coast Jam
25. Brooklyn Hip Hop