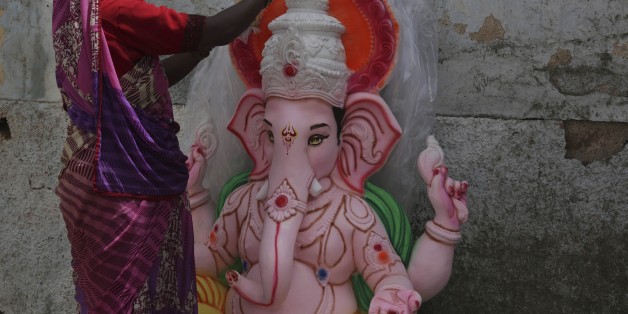 August 29 marked the beginning of the 2014 Ganesh Chaturthi festival, a Hindu holiday that honors Lord Ganesh, the god of intellect and wisdom.
The son of goddess Parvati, Ganesh is identified by his elephant head, which he acquired after having his own human head severed by Shiva. After killing his wife's young son in an act of jealousy, Shiva brings Ganesh back to life as a god and bestows upon him a new head -- that of an elephant.
Hindus honor Ganesh during this 10-day festival, where statues of the deity abound and are treated with utmost reverence:

SUBSCRIBE AND FOLLOW
Get top stories and blog posts emailed to me each day. Newsletters may offer personalized content or advertisements.
Learn more