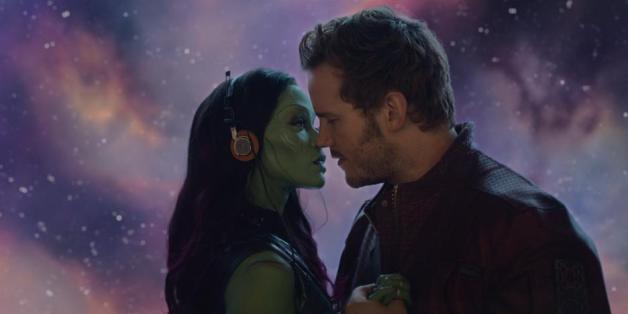 Pretty much no one went to the movies this summer. This was the worst May-through-August stretch at the box office since 1997. Ticket sales dropped 15 percent from last year, and the season's top earner -- "Guardians of the Galaxy" -- might wind up as the lowest-grossing summer movie champ since "Shrek" in 2001. To quote Henry Hill in "Goodfellas," this is the bad time. Too bad, though, since the movies might be better than ever.
That's hyperbole, but despite the flaccid ticket sales, this was one of the most creatively satisfying summer movie seasons I've witnessed in quite a while. The aforementioned "Guardians of the Galaxy" was the summer high point for good reason (it's a great movie), but so many other features delivered as well. "Godzilla" and "Dawn of the Planet of the Apes" were better than "District 9," the surprise Best Picture nominee from 2009 and a benchmark for modern-day science-fiction with an auteur's eye. "Neighbors" and "22 Jump Street" were not only hilarious, but forward thinking within the current comedy landscape: Both provided actresses (Rose Byrne and Jillian Bell, respectively) with the best roles, an unexpected gender shift in the world of bromances. "Edge of Tomorrow" may have had a bad title, but it was Tom Cruise's best movie in almost 20 years, a thrilling, smart, entertaining rush that reminded everyone why Cruise was so famous in the first place.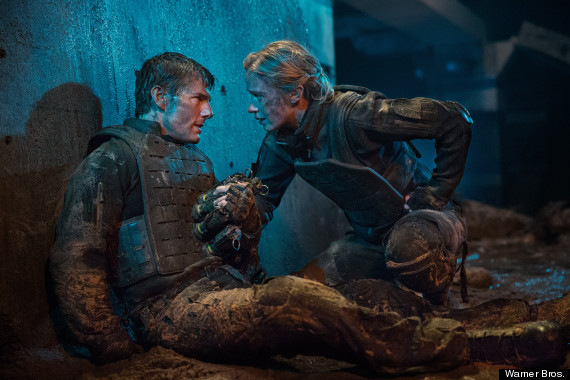 Even the also-rans were fun: People hated "The Amazing Spider-Man 2," but I found it enjoyable and goofy, like the best movie I would have ever seen at 11 years old. Marc Webb's superhero sequel definitely included too much world-building, but it hummed along like Becky G's "Shower": "The Amazing Spider-Man 2" is not high art, but the damn thing was just so catchy.
"Get On Up" and "Jersey Boys" tried to do the musical biopic thing that "Walk Hard" destroyed seven years ago, but both had bright spots. In the case of "Get On Up," it was Chadwick Boseman, who gave the year's best performance that won't receive a smidgen of Oscar buzz. "Jersey Boys," on the other hand, simply relied on its catalog of Frankie Valli hits, but, hey, those are great hits.
There was the "The Fault in Our Stars," a teen drama about cancer that wrung actual emotions out of its manipulative plot by not being manipulative at all. ("If I Stay," a late summer release in the teen weepy genre, was not as successful in that regard.) Shailene Woodley was a star before "The Fault in Our Stars," but now she's a star. Ansel Elgort, too, was a revelation, but I was most smitten with Laura Dern, playing a grief-stricken mother with a faux-sunny outlook that still makes me tear up even as I write this.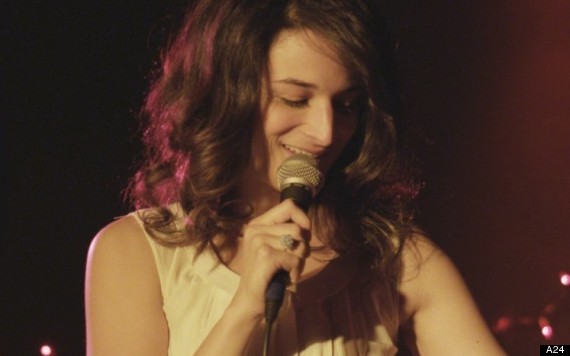 All of those films, and I didn't even mention "X-Men: Days of Future Past" (solid, silly, let's make James McAvoy star in everything) or the quality independent films that littered the season. May brought Jon Favreau's "Chef," a bro-y comedy about fatherhood and sandwiches that has only grown on me since I first saw it before South By Southwest in March. There's a big heart to Favreau's movie, which is buoyed by lived-in performances from Dustin Hoffman, Bobby Cannavale, Robert Downey Jr. and Sofia Vergara (not to mention Favreau himself).
"Obvious Child" saved the romantic comedy by turning it indie, and created stars in Jenny Slate and Jake Lacy. Enough has been written about "Boyhood" to fill two Internets, but it was with good reason: The movie, about a specific boy in a specific time of his life, was perfect, heartbreaking, aspirational and a titanic creative achievement. (Richard Linklater's work on "Boyhood" was every bit as brilliant as Alfonso Cuarón's in "Gravity," and Cuarón won an Oscar.) "Snowpiercer" was campy and awesome in the true definition of that word, and probably could have been a huge hit if it weren't so bleak and dark. (But Chris Evans should be in all the movies McAvoy and Chris Pratt can't make.)
Yes, there were duds: I'm a Michael Bay devotee through and through, but "Transformers: Age of Extinction" was a relentless horror. "Maleficent" was bad, but not as bad as "A Million Ways to Die in the West," one of the year's truly terrible pieces of garbage. "Tammy" stunk too, but at least it tried to do something a little different. It didn't work, but let's applaud Melissa McCarthy for using her clout to produce an indie road movie about accepting oneself, even if it was marketed like a big, stupid studio comedy. (The less written about "Sex Tape" and the aforementioned "If I Stay," meanwhile, the better.)
But on the whole? It was great stuff. Many celebrated the summer of 1984 this year, a time period that brought us "Ghostbusters," "Karate Kid," "Gremlins," "Indiana Jones and the Temple of Doom," "Sixteen Candles," "The Natural," "Revenge of the Nerds," "Muppets Take Manhattan," "Red Dawn," "Star Trek III: The Search for Spock," "Bachelor Party" and "Once Upon a Time In America," among others. I don't think the people running the Internet in 30 years will spend as much time on the summer of 2014, but I'd like to think they will. And, just in case, put me down now for the 30th anniversary retrospective on "Edge of Tomorrow." That movie was boss.
ALSO ON HUFFPOST:
PHOTO GALLERY
BEFORE YOU GO
Summer Breakout Stars
PHOTO GALLERY
Summer Breakout Stars