If this doesn't make up for your terrible fantasy football season, nothing will.
In the latest edition of "Mean Tweets," Jimmy Kimmel brought together some of the best players and analysts in the NFL to read their Twitter hate mail, and their reactions are priceless.
Some of the best include:
Michael Strahan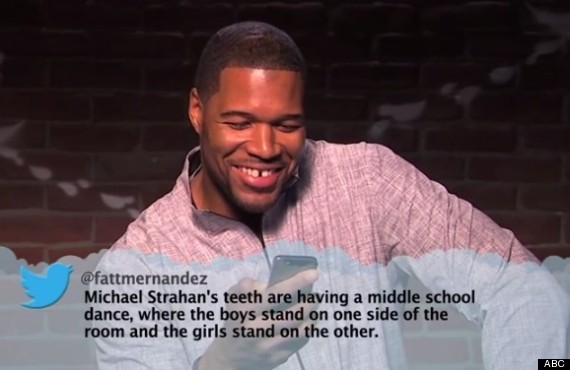 Erin Andrews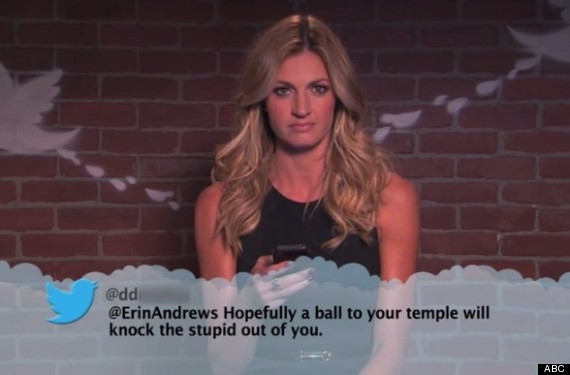 Clay Matthews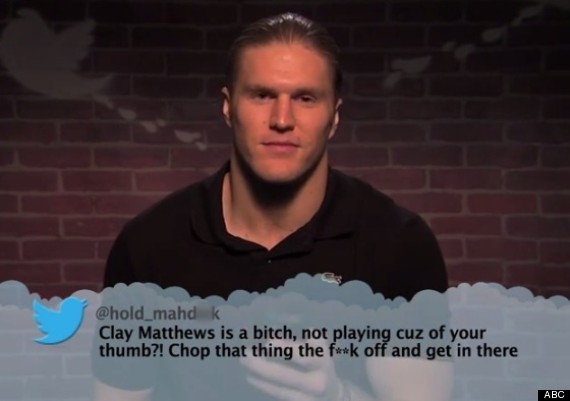 "Jimmy Kimmel Live" airs weeknights at 11:35 p.m. ET on ABC.


Also on HuffPost:
15 Hilarious Sports Fails
SUBSCRIBE AND FOLLOW
Get top stories and blog posts emailed to me each day. Newsletters may offer personalized content or advertisements.
Learn more