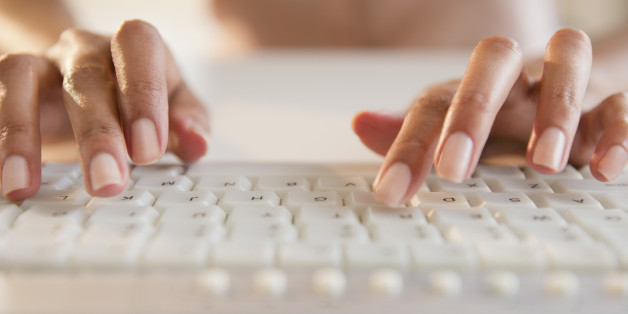 Blend Images - JGI/Jamie Grill via Getty Images
Thousands of tweeters are up in arms against racial profiling and police brutality in America, issues that have been hard to ignore amid recent protests over the police killings of Michael Brown, Ezell Ford, Akai Gurley and others. #BlackLivesMatter and #HandsUpDontShoot have played a large role in addressing these issues on social media, but there's a new hashtag in town: #CrimingWhileWhite.
Instead of highlighting incidents of prejudice against people of color, #CrimingWhileWhite quickly zeroed in on white privilege, straight from the mouths of those who know it best.
The hashtag shines a bright light on an ugly truth -- see for yourself in the examples below.
Arrested for DUI, cop took me to drive through ATM so I'd have money to bail myself out. #crimingwhilewhite
Friend w/ suspended license gets flat tire/pulled over in someone else's car. Cop says he will use my license (passenger) #CrimingWhileWhite

— McCallister Crowley (@Occupocalypse) December 3, 2014
#CrimingWhileWhite Arrested for stealing street signs xmas eve back in high school. Probation waived as it would interfere with DRAMA CLUB.
Exhaled blunt smoke in a cop's face as I opened my door and then told him he couldn't come in without a warrant. He left. #CrimingWhileWhite

— Classic (@classicmaterial) December 3, 2014
Played with realistic toy guns my entire childhood, wherever we wanted. #CrimingWhileWhite
My 13yo son and his friends were loitering at Walgreens recently. Only his black friend got searched for shoplifting. ~ #CrimingWhileWhite ~

— Dave Hoover (@davehoover) December 4, 2014
Ticket for going 120. No license. Judge let me off. "You go to too good a school to be so dumb so I assume you aren't." #CrimingWhileWhite
I dined and dashed-cop found me at the movies, I paid the bill and he left. I was rude but not arrested and not killed. #CrimingWhileWhite

— Robyn Kopp (@filmfixation) December 3, 2014
successfully shoplifted A LOT back in the day because nobody ever followed me around or assumed I was a risk #CrimingWhileWhite
Got pulled over for a brake light out. Underage and drinking and blew over the limit. Cop let me walk to my friend's apt. #CrimingWhileWhite

— Matthew Skalak (@skalakattack) December 3, 2014
I was 20. Stopped by cop at gas station. Under the influence & underage. He flirted with me then let me drive home. #CrimingWhileWhite
In high school I got in a 3 car wreck that might have been my fault. The cop told me it was the "illegal alien's" fault. #CrimingWhileWhite

— Elizabeth (@oceana_roll) December 3, 2014
Shoplifted when I was a teenager. Was apprehended but never charged because I looked "like a good kid" #CrimingWhileWhite
Someone very close to me assaulted a state police officer at a traffic stop once. Was out by 9 am and later beat case. #CrimingWhileWhite

— Natural (@NatAnglin) December 3, 2014
#CrimingWhileWhite oh yeah the time I got picked up for the gun at school thing they let my mom come pick me up and take me home. No juvie.
This #crimingwhilewhite hashtag. Are white ppl openly acknowledging white privilege on police interactions or am I dreaming?

— Maya Reid (@SuchAnAfroholic) December 3, 2014
The claims in the above tweets have not been independently verified by The Huffington Post.
FOLLOW HUFFPOST