Marshawn Lynch took the field during Super Bowl warm-ups with his infamous gold cleats on Sunday.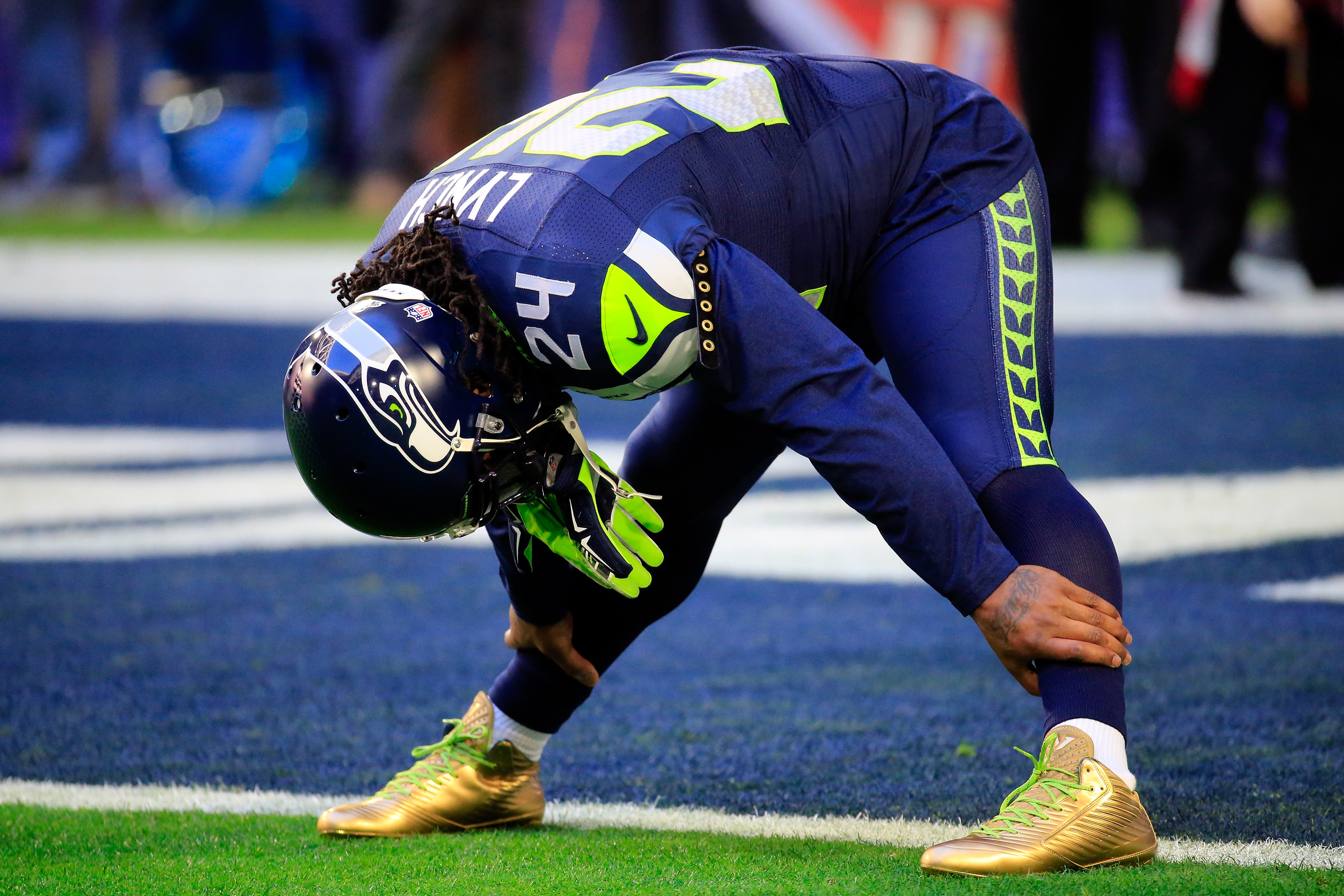 The National Football League reportedly told the Seattle Seahawks running back he would not be allowed to play in the NFC Championship Game if he wore the shoes. Lynch's Seahawks teammate Richard Sherman criticized the league for coming down so hard on Lynch, noting that the league would likely not suspend anyone over the "deflategate" controversy.
Sadly, it looks like he took them off for the game. Here's a closer look at the shoes:
SUBSCRIBE AND FOLLOW
Get top stories and blog posts emailed to me each day. Newsletters may offer personalized content or advertisements.
Learn more