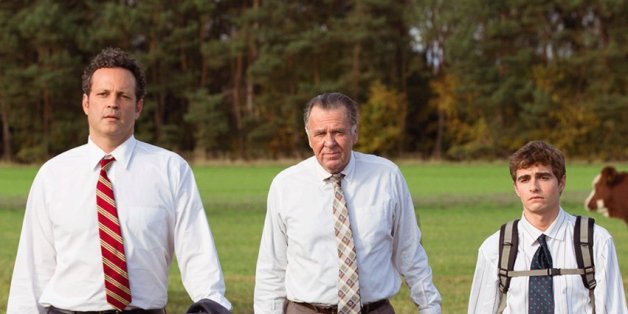 Fox released a new trailer for "Unfinished Business" during the Super Bowl pre-game show on Sunday, and the clip instructed viewers to check out the red-band version over at IGN. There, fans can see a similar promo for the comedy about three businessmen, only with more swears and explicit content. Starring Vince Vaughn, Tom Wilkinson, Dave Franco, Sienna Miller and James Marsden, "Unfinished Business" is out on March 6. Watch the NFSW trailer below.
Also on HuffPost:
2015 Super Bowl Commercials
SUBSCRIBE AND FOLLOW
Get top stories and blog posts emailed to me each day. Newsletters may offer personalized content or advertisements.
Learn more