I was thrilled to be joined by Chief Medical Correspondent of ABC News Dr. Richard Besser for a Mondays with Marlo episode about all things health! Dr. Besser answered all of your questions on how to stay healthy -- especially during these cold winter months. He gave us so many great tips on how to get through cold and flu season. Watch our full interview to hear all of his expert advice!
For more of Dr. Richard Besser's health tips, view the slideshow below:
Dr. Besser's Tips For Healthy Living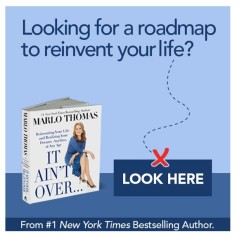 Add Marlo On Facebook:
Follow Marlo on Twitter:

Sign up to receive my email newsletter each week - It will keep you up-to-date on upcoming articles, Mondays with Marlo guests, videos, and more!
SUBSCRIBE AND FOLLOW
Get top stories and blog posts emailed to me each day. Newsletters may offer personalized content or advertisements.
Learn more