All eyes were on Mila Kunis as she returned to the red carpet Monday for the Los Angeles premiere of her new film, "Jupiter Ascending." Kunis, who welcomed daughter Wyatt with fiance Ashton Kutcher in September 2014, looked elegant as ever in a strapless black dress with a corset bodice. The actress posed for pictures with her "Jupiter Ascending" co-star, Channing Tatum: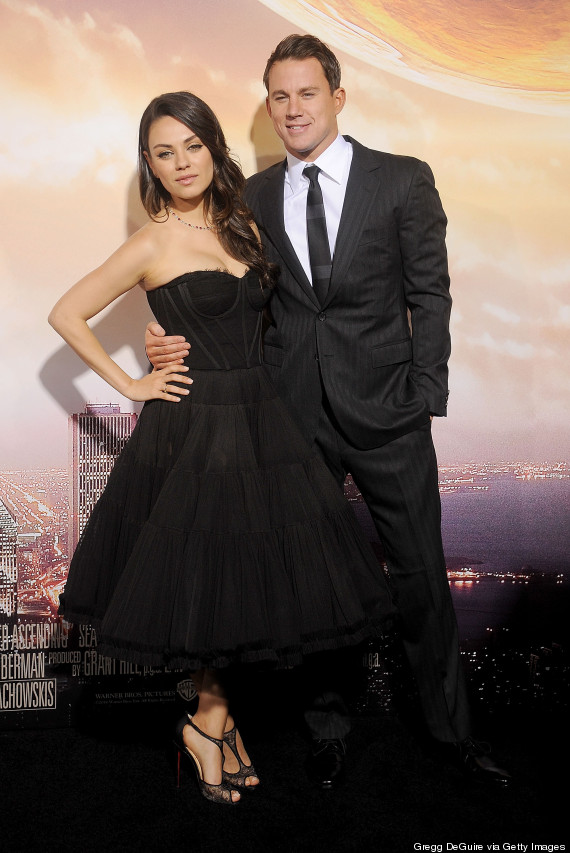 You think you know love -- and I know people say this all the time -- but the truest meaning of unconditional love is my child. I thought I loved Ashton. I thought I loved my parents, my dogs. I was like, "I know love." It's such a different aspect, though. It's not like it's greater or lesser. It's just in a whole other field. And if she murdered somebody in cold blood I would love her. I would be like, "That's okay." But it's true. It's so weird, but when she was born, I was like, "This is the most incredible thing that's ever happened."
Related on HuffPost:
Mila Kunis' Hottest Moments
SUBSCRIBE AND FOLLOW
Get top stories and blog posts emailed to me each day. Newsletters may offer personalized content or advertisements.
Learn more