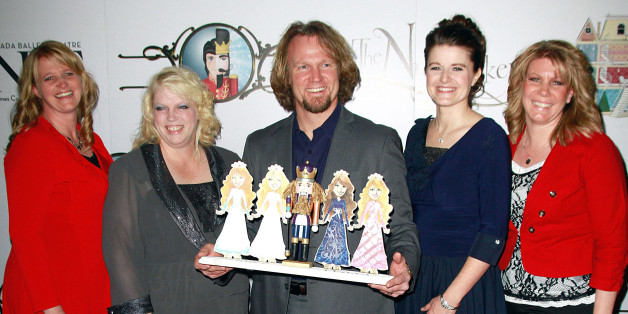 The reality show's patriarch Kody Brown has divorced one woman so he can marry another, E! Online has confirmed. Before the divorce, Brown was only legally married to Meri, but called three other women his spouses: Janelle, Christine and Robyn. Under the radar, Brown recently divorced Meri and is now legally wed to Robyn, the youngest sister wife.
Though neither Brown nor TLC explained why the family went forward with the divorce, entertainment website Zap2it suggests the swap may have been made to provide Robyn's three kids from a previous relationship with more security within the family.
"We chose to be married," he told Today in 2013. "Nobody forced us to do this, and we choose to stay in it out of love and commitment. Just like any marriage. I hate to say it, because I don't like divorce -– nobody likes that –- but my wives are free to leave, if they make that choice."
SUBSCRIBE AND FOLLOW
Get top stories and blog posts emailed to me each day. Newsletters may offer personalized content or advertisements.
Learn more