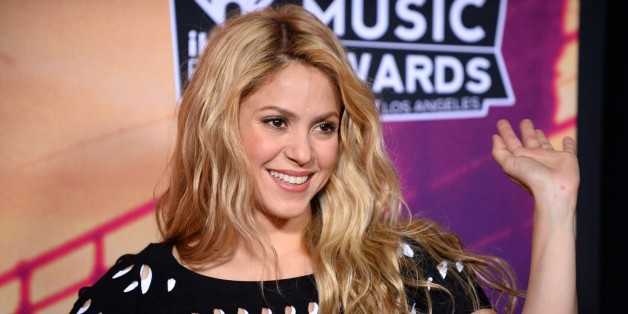 The Colombian singer gave birth to son Sasha on January 29 in Barcelona, Spain. And, much like her and boyfriend Gerard Piqué did with their first-born, the couple has shared a photo of their newborn's feet.
On Wednesday afternoon, the songstress uploaded a photo of Sasha's bare foot.
The first to start this baby feet photo tradition was the footballer himself. Just one day after Milan's birth in 2013, Piqué tweeted Milan's first picture.
It's been a busy week for Shak and Piqué. The couple not only welcomed their second son but also celebrated their joint birthday on Feb. 2. The two celebrated in the hospital, from which they also sent news of their son's birth via their social networks.
We are happy to announce the birth of Sasha Piqué Mebarak, son of Shakira Mebarak and Gerard Piqué, born January 29 at 9:54pm, in Barcelona. The name Sasha is of Greek and Russian descent and means "defender of mankind" and "warrior." The hospital confirmed that both mother and child are in excellent health.
CORRECTION: A previous version of this article incorrectly stated that Milan was born in 2012. He was born in January 2013.
Also on HuffPost:
Throwback: A Side Of Shakira Not Everyone Knows
SUBSCRIBE AND FOLLOW
Get top stories and blog posts emailed to me each day. Newsletters may offer personalized content or advertisements.
Learn more