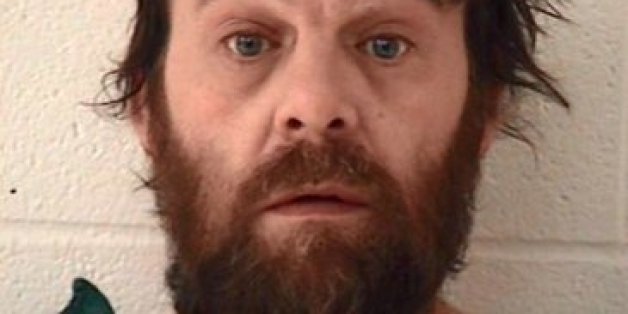 So much for living high on the hog.
On Sunday, deputies in Washington County, Ohio arrested Chad Spohn, 44, on disorderly conduct charges that started after he discovered Millie, his beloved pet, had gobbled up his marijuana, The Smoking Gun reports.
Spohn's wife, Heather, told officers that her husband was already depressed because of their pending divorce before discovering the pig got into his cannabis.. She said Spohn then downed an entire bottle of Everclear, a strong alcohol, WHIO.com reports.
In order to arrest him, officers subdued Spohn with a Taser. He was charged with disorderly conduct by intoxication and resisting arrest, both misdemeanors, and later released, according to The Smoking Gun.
Spohn is out of custody, WHIO.com reports, but Millie may not be in his life much longer, according to a Facebook post dated Jan. 30, two days before his arrest.
"Anyone want a pig? She is free and comes with food and cage," he wrote. "She is house broken as long as you show her where to go. If you have a dog, she will follow it. I just dont have time for her anymore."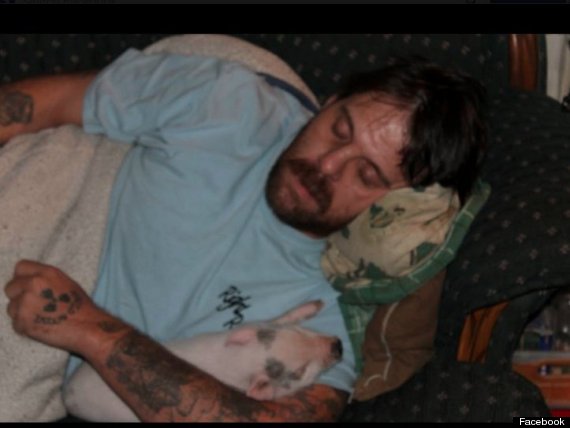 In happier times: Chad Spohn and his pet pig, Millie. Spohn said the animal ate all his pot.
SUBSCRIBE AND FOLLOW
Get top stories and blog posts emailed to me each day. Newsletters may offer personalized content or advertisements.
Learn more