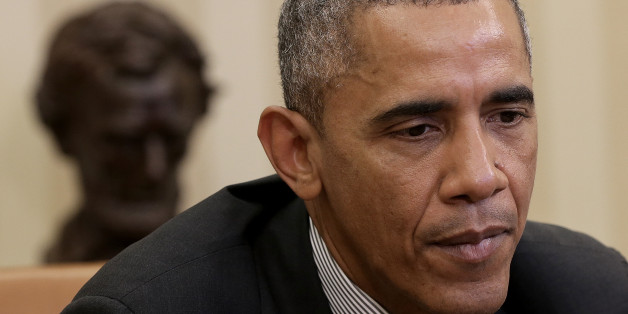 (Bloomberg) -- The Obama administration is reaching out to American Muslim leaders as it tries to stem extremism in the U.S. while heading off a domestic backlash against mainstream Islam over atrocities committed by Islamic State.
About a dozen leaders and other representatives of the U.S. Muslim community met Wednesday behind closed doors with President Barack Obama, a session that some of them had wanted for years. Topics of discussion included anti-Muslim violence, safe-guarding civil rights, countering groups like the Islamic State that try to recruit Americans and an administration summit on violent extremism that's scheduled for Feb. 18.
SUBSCRIBE AND FOLLOW
Get top stories and blog posts emailed to me each day. Newsletters may offer personalized content or advertisements.
Learn more