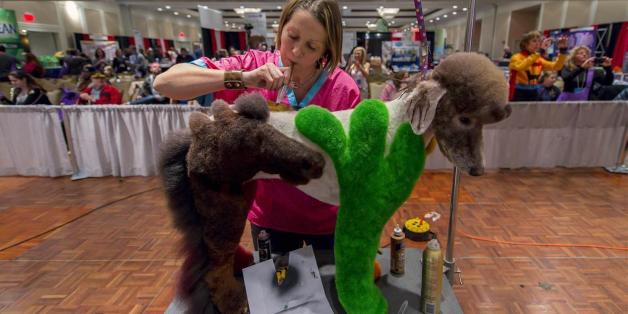 One woman carefully snips Cleopatra's crown into her poodle's thick, black coat. Another carves zebras and elephants into a white poodle's fur to create a Madagascan landscape. Popeye and Bluto face off on two legs of another patient poodle, and a shark wraps around the side of a glitter-dusted dog with a sea horse staring out from its haunches. Toto, we're not in Kansas anymore.
SUBSCRIBE AND FOLLOW
Get top stories and blog posts emailed to me each day. Newsletters may offer personalized content or advertisements.
Learn more