Manatee lovers -- by which we mean the entire world -- get a look at this.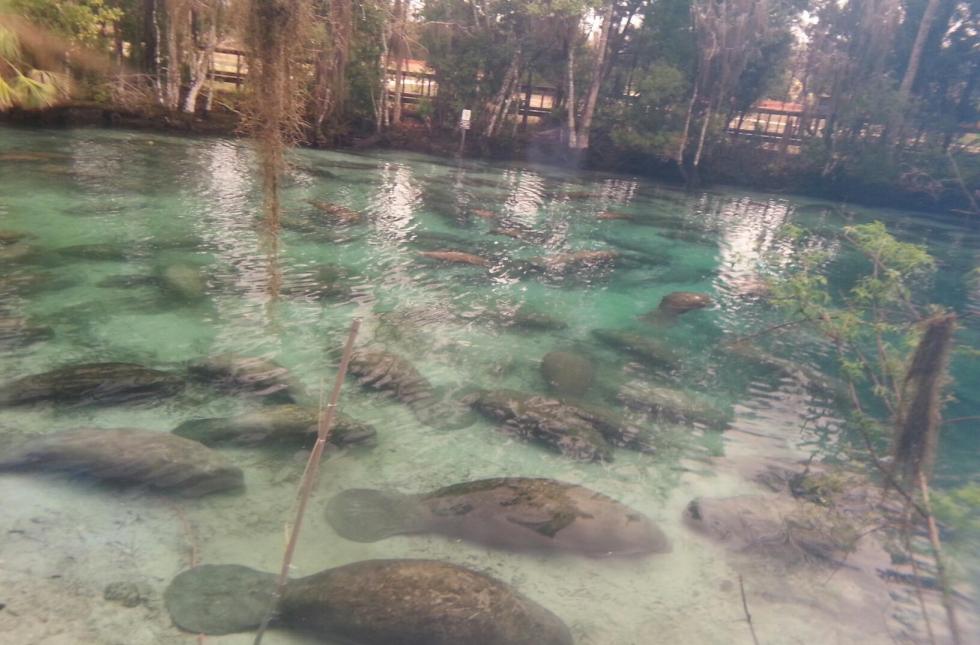 Three Sisters, which is about 80 miles north of Tampa, is said to be the only clear-watered place in the United States where visitors can legally swim, snorkel and kayak with manatees.
But even though the animals do like to winter at Three Springs, where the water is a steady 72 degrees year-round, there usually aren't quite so many looking to shelter there all at once. (According to the Save the Manatee Club -- which is petitioning for more restricted access to manatees -- the gentle giants need temperatures of 68 degrees or warmer to survive winter cold.)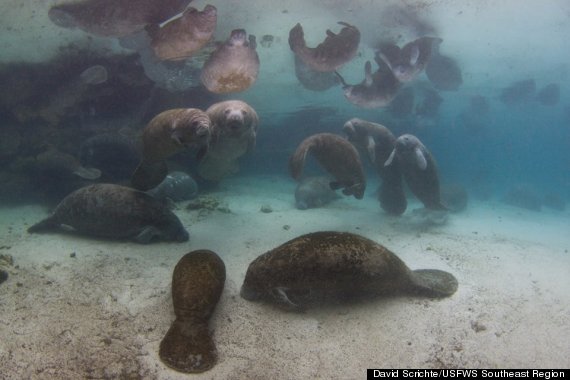 Andrew Gude, who manages Crystal River for the U.S. Fish and Wildlife Service, says he understands why those who've come for the unique opportunity of sharing space with these amazing, federally-protected marine mammals might be disappointed to find it closed.
But, when deciding whether or not to keep the springs open to visitors, he tells The Huffington Post he has to ask himself: "What are the manatees telling us?"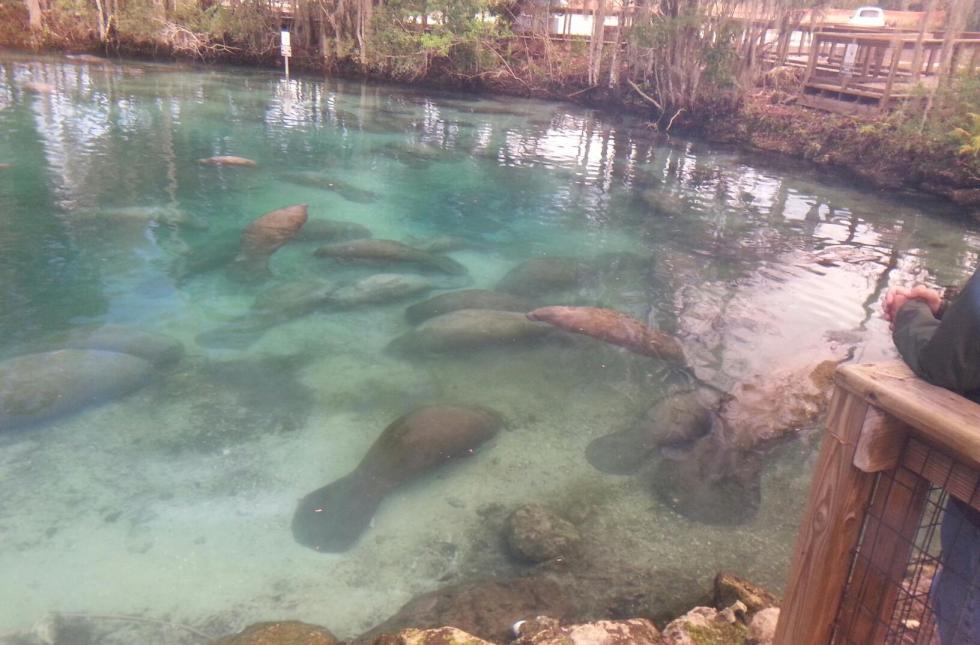 Know a great place to see manatees? Have another animal story to share? Get in touch at arin.greenwood@huffingtonpost.com!
Also on HuffPost:
Carol Grant's pictures of manatees in Three Sisters Springs
SUBSCRIBE AND FOLLOW
Get top stories and blog posts emailed to me each day. Newsletters may offer personalized content or advertisements.
Learn more