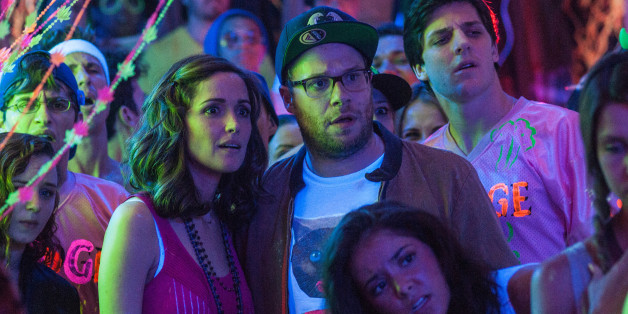 Seth Rogen and Zac Efron will team up again for a sequel to "Neighbors," last summer's blockbuster comedy from Universal. Rose Byrne will also return to play Rogen's wife and director Nicholas Stoller is on board, The Hollywood Reporter first reported.
Andrew Jay Cohen and Brendan O'Brien wrote the first movie, which followed Rogen and Bryne as new parents who move next to a fraternity house run by bros (Efron and Dave Franco). Cohen and O'Brien will be back for the sequel, tentatively titled "Neighbors 2." The Hollywood Reporter reports that in the sequel a rowdy sorority moves next door to the couple, and they'll have to ask their former enemies for help.
SUBSCRIBE AND FOLLOW
Get top stories and blog posts emailed to me each day. Newsletters may offer personalized content or advertisements.
Learn more