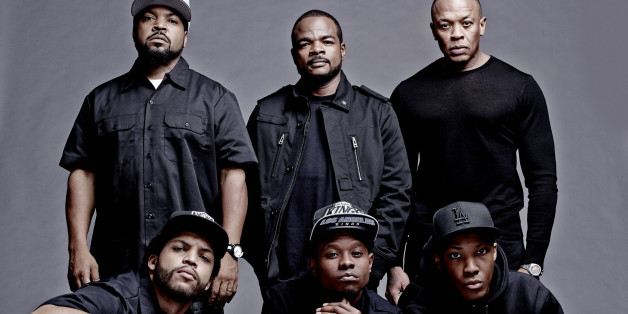 We got a preview of "Straight Outta Compton" during the Grammys on Sunday, and now we have the first red-band trailer, with an intro from Dr. Dre and Ice Cube. The N.W.A. biopic set in Compton, California, in the mid-'80s was given an Aug. 14, 2015, release date along with the unveiling of the first cast photo back in June. Per Universal, the movie follows "the meteoric rise and fall of N.W.A." and "tells the astonishing story of how these youngsters revolutionized music and pop culture forever the moment they told the world the truth about life in the hood and ignited a cultural war."
Celebrity Cameos In Music Videos
SUBSCRIBE AND FOLLOW
Get top stories and blog posts emailed to me each day. Newsletters may offer personalized content or advertisements.
Learn more