Fact: No days of the week are created equal.
Each day of the week has its own personality. For example, Saturday is like a beautiful hug from the world, everything so fresh, easy and full of life. Monday, on the other hand, is Satan incarnate -- evil, twisted.
So, in case you ever forget, here's an easily digestible chart showing just how all the days of the week compare to one another: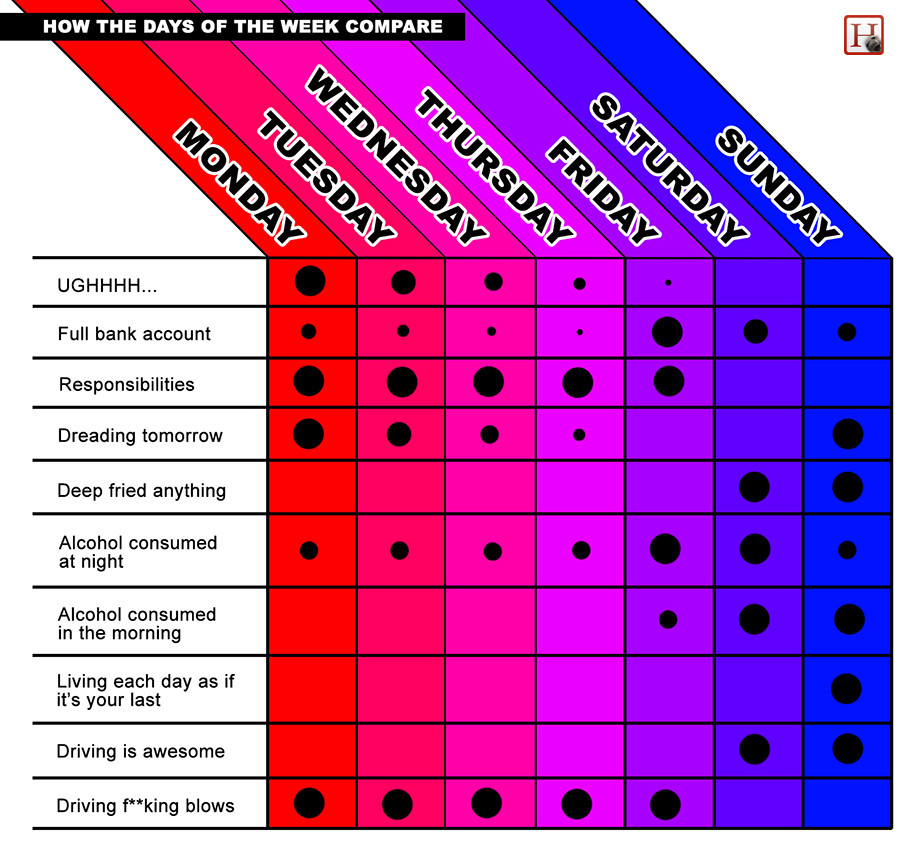 Also on HuffPost:
17 Crazy/Brilliant Life Hacks (PHOTOS)
SUBSCRIBE AND FOLLOW
Get top stories and blog posts emailed to me each day. Newsletters may offer personalized content or advertisements.
Learn more