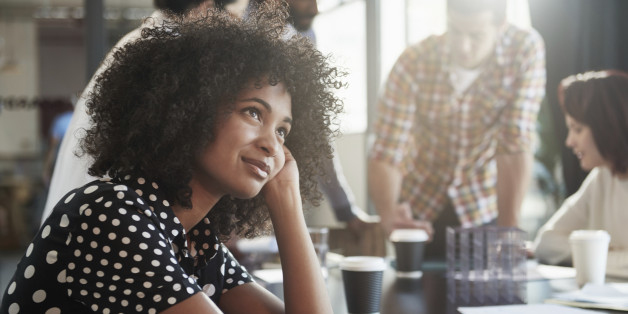 Despite an increase in diagnoses, plenty of stigma still surrounds attention deficit hyperactivity disorder, or ADHD. Adults with ADHD (or parents of children with the disorder) are often somehow blamed for the condition -- as if they're not trying hard enough to control a wide range of symptoms, which can include difficulty focusing, difficulty processing information quickly, fidgeting, impatience and more.
Every year, ADHD affects more than 4 percent of Americans over the age of 18 -- adults who are learning, working and living fulfilling, successful lives alongside people who assume those with ADHD are somehow less than. Here are a few things we should all know about ADHD.
Myth: ADHD isn't a real medical disorder.
Fact: Critics use a lot of different arguments in the service of discrediting ADHD. They blame bad parenting for "unruly" kids, pharmaceutical companies for "fabricating" the illness in search of a profit or students looking for an unfair "advantage" in the classroom. There's even one theory that ADHD is the result of a culture with "a growing intolerance of childhood playfulness." But ADHD is a valid condition, recognized by the National Institutes of Health, the U.S. Surgeon General and countless other medical professionals. What's more, there's even evidence to support a genetic predisposition for the condition in studies in twins -- a hallmark of legitimacy.
Interestingly, it's more likely that parents are affected by their children's sugar intake: One study found that mothers who thought their sons were drinking a sugary beverage rated their children's behavior as more hyperactive, criticized their sons more and kept a closer watch over them, the BBC reported.
Myth: ADHD only affects children.
Fact: The average age of ADHD onset is 7, according to the National Institute of Mental Health, but many children will continue to experience symptoms as they grow older. In fact, WebMD reported, about 70 percent will experience symptoms in their teens and 50 percent into adulthood.
Myth: ADHD is more common in boys and men than in girls and women.
Fact: According to the National Institute of Mental Health, "boys are four times at risk than girls" for ADHD. But research suggests that our cultural and societal stigma may be at work here. Some studies have suggested ADHD is more "internal" than "external" in girls; they may not exhibit what most of us deem hyperactivity the same way as boys. Girls with ADHD may be more likely to have mood disorders, lower IQs and more difficulty socially, while boys may be more disruptive in school settings, leading to more referrals and diagnoses, according to the National Resource Center on ADHD. More research is needed to fully understand gender differences in ADHD.
Some people may find medication helpful, and many adults develop coping mechanisms and skills to assist them in reaching their goals. "Living with ADHD is not impossible," Karen Ann Kennedy wrote in a recent HuffPost blog about her life with ADHD, "but it does take some careful planning to keep things in check."
SUBSCRIBE AND FOLLOW
Get top stories and blog posts emailed to me each day. Newsletters may offer personalized content or advertisements.
Learn more