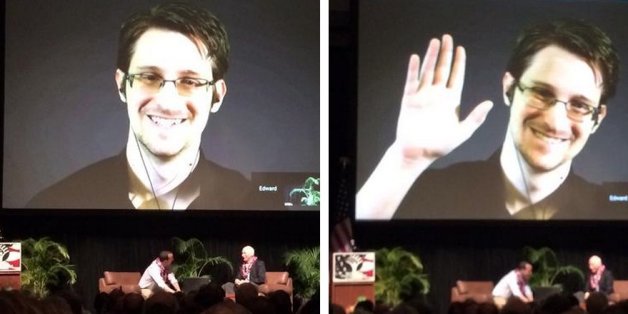 Edward Snowden, the NSA whistleblower on the run, spoke at ACLU Hawaii's First Amendment Conference live Saturday, via a video link from Moscow, Russia.
The livestream, courtesy of Olelo Community Media, featured Snowden who appeared on a giant screen behind his attorney, Ben Wizner, the director of the ACLU Speech, Privacy & Technology Project, and panel moderator Aviam Soifer, dean of the University of Hawaii law school.
Read more on www.civilbeat.com
SUBSCRIBE AND FOLLOW
Get top stories and blog posts emailed to me each day. Newsletters may offer personalized content or advertisements.
Learn more