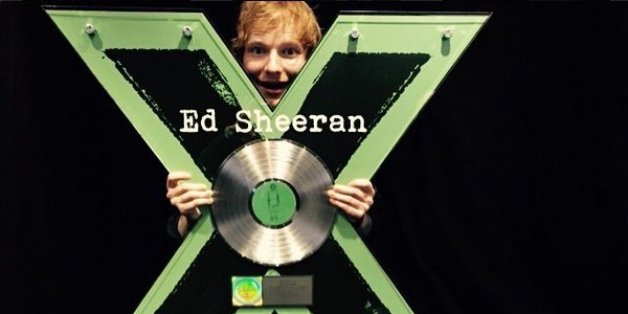 Two platinum albums and a new single are definitely reasons to be excited, and today Ed Sheeran has something else to celebrate -- his 24th birthday. To honor the singer-songwriter, we've rounded up 11 times we wanted to be BFFs with our favorite ginger.
1. When he came up with the greatest invention ever.
They should make a pan au chocolat bed, a legit one, you sleep in and the melted chocolate is your duvet, midnight snack sorted
2. When he was totally chill about performing at the Victoria's Secret Fashion Show.
Doing the Victoria secrets fashion show tonight and I'm eating a Greggs sausage roll in the dressing room
3. When he played video games and cuddled with a cat at the same time.

4. When he rocked a necklace on the red carpet with Sophia Grace and Rosie.

5. When he hung out at a cat cafe in Japan.
6. When he had no shame when it came to showing his excitement for the S Club 7 reunion.
Drink a bottle of red wine on the plane back then watched the s club reunion on my phone when I landed
If you can think of a better way to spend a friday night #holla
7. When he comforted himself with food. (Celebs -- they're just like us!)
Back in the USA. Got a million and 2 rehearsals this week for a million and 3 things, but I just ate a burger so it's fine
8. When he had the best Halloween costume ever.
9. When he hashtagged YOLO and talked about all our favorite foods in a single tweet.
Just ate loads of mac and cheese and fried chicken. And a hot dog. And a burger. Oh and some chips. And onion rings. #yolo #hashtag #nahmate
10. When he kept it real about being organized.
i love a good spreadsheet
11. When he described our perfect Saturday night.

Happy birthday, Ed! May your day be more exciting than this tweet.
Also on HuffPost:
Ed Sheeran's 11 Most Lovable Moments
SUBSCRIBE AND FOLLOW
Get top stories and blog posts emailed to me each day. Newsletters may offer personalized content or advertisements.
Learn more