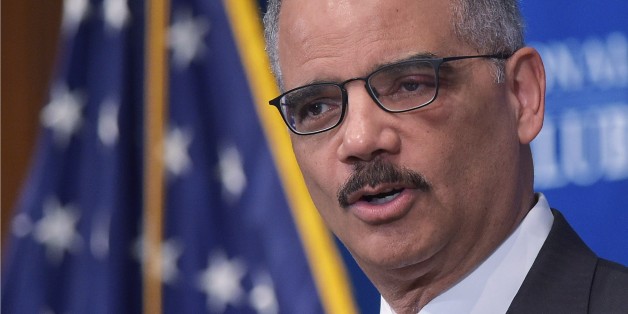 WASHINGTON, Feb 17 (Reuters) - U.S. Attorney General Eric Holder said on Tuesday that he has given U.S. Attorneys a 90-day deadline to evaluate whether they can bring cases against any individuals for their role in the 2008 financial crisis.
Federal prosecutors who previously brought charges against institutions for inappropriately marketing residential mortgage-backed securities will investigate individual employees for potential criminal or civil charges, Holder said in a public appearance at the National Press Club on Tuesday.
Holder said he asked the prosecutors to report back to him in 90 days "over whether they think they are going to successfully bring criminal or civil cases against those individuals."
Because Holder is expected to leave office soon, he said that the decision to prosecute would ultimately be up to Loretta Lynch, the administration's nominee to replace him if and when she is confirmed by the U.S. Senate. (Reporting By Julia Edwards; Editing by Sandra Maler)
Also on HuffPost:
Political Figures Who Moved On To Wall Street
SUBSCRIBE AND FOLLOW
Get top stories and blog posts emailed to me each day. Newsletters may offer personalized content or advertisements.
Learn more