Smothered in cheese, topped with pepperoni and coated in 3 1/2 feet of bacon, this dish is every kid's dream and every parent's worst nightmare.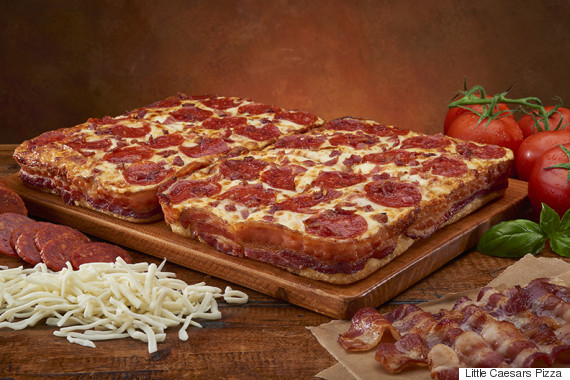 The creation, which also comes with caramelized cheese edges and bacon baked into the pie, looks like it would contain more calories than most are supposed to consume in one week.
It goes on sale Monday, February 23 for $12, and will be available for a limited time until late April. We're not quite sure what will happen when we try it, but as one Little Caesars executive said, "In Bacon We Crust!"
SUBSCRIBE AND FOLLOW
Get top stories and blog posts emailed to me each day. Newsletters may offer personalized content or advertisements.
Learn more