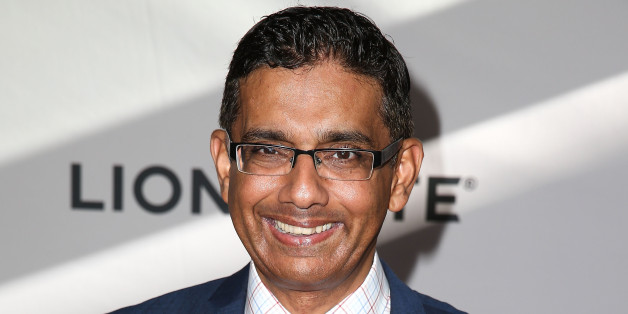 Conservative author and filmmaker Dinesh D'Souza sent out a series of tweets Wednesday calling President Barack Obama a "vulgar man" and provoking those who considered his comments to be racist.
D'Souza tweeted a photo Wednesday morning of the president using a selfie stick, as featured in a recent BuzzFeed video promoting Obamacare enrollment:
YOU CAN TAKE THE BOY OUT OF THE GHETTO...Watch this vulgar man show his stuff, while America cowers in embarrassment pic.twitter.com/C9yLG4QoOK
When his followers criticized D'Souza for his remarks, calling him racist and pointing to his September sentencing for campaign fraud, the conservative claimed he was using his reference to the ghetto "metaphorically," explaining that he was only trying to say Obama is classless.
I know Obama wasn't actually raised in a ghetto--I'm using the term metaphorically, to suggest his unpresidential conduct
TRANSLATING FOR OBAMA GROUPIES: A guy without class doesn't become a classy guy, even when he's in the White House
THE INDIGNATION BRIGADE: The charge of racism is the first refuge of the liberal scoundrel
D'Souza plans to continue writing and working on an election-year film as he serves out eight months in a community confinement center in San Diego, and five years probation for committing campaign fraud during the 2012 election cycle.
SUBSCRIBE AND FOLLOW
Get top stories and blog posts emailed to me each day. Newsletters may offer personalized content or advertisements.
Learn more