The New York Post's front page blasted President Barack Obama on Thursday for not using phrases such as "Islamic terror" to describe militant groups like ISIS.
The image depicts the president wearing a black blindfold, and saying he just can't "see" Islamic terror: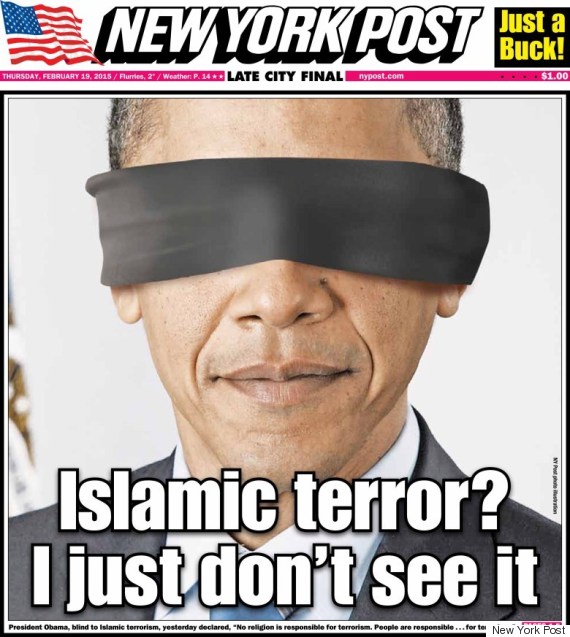 On Wednesday, the president explained why he won't use those terms.
Related on HuffPost:
Politicians Who Look Like Disney Characters
SUBSCRIBE AND FOLLOW
Get top stories and blog posts emailed to me each day. Newsletters may offer personalized content or advertisements.
Learn more