EVERYONE, because Oscars drinking game! Well, except your liver, who's sitting in the audience barely clapping, not thrilled at all about being the night's loser. But your liver should be happy just to be nominated.
More importantly though, we're nominating ALL OF YOU to check out and participate in our 2015 Oscars drinking game: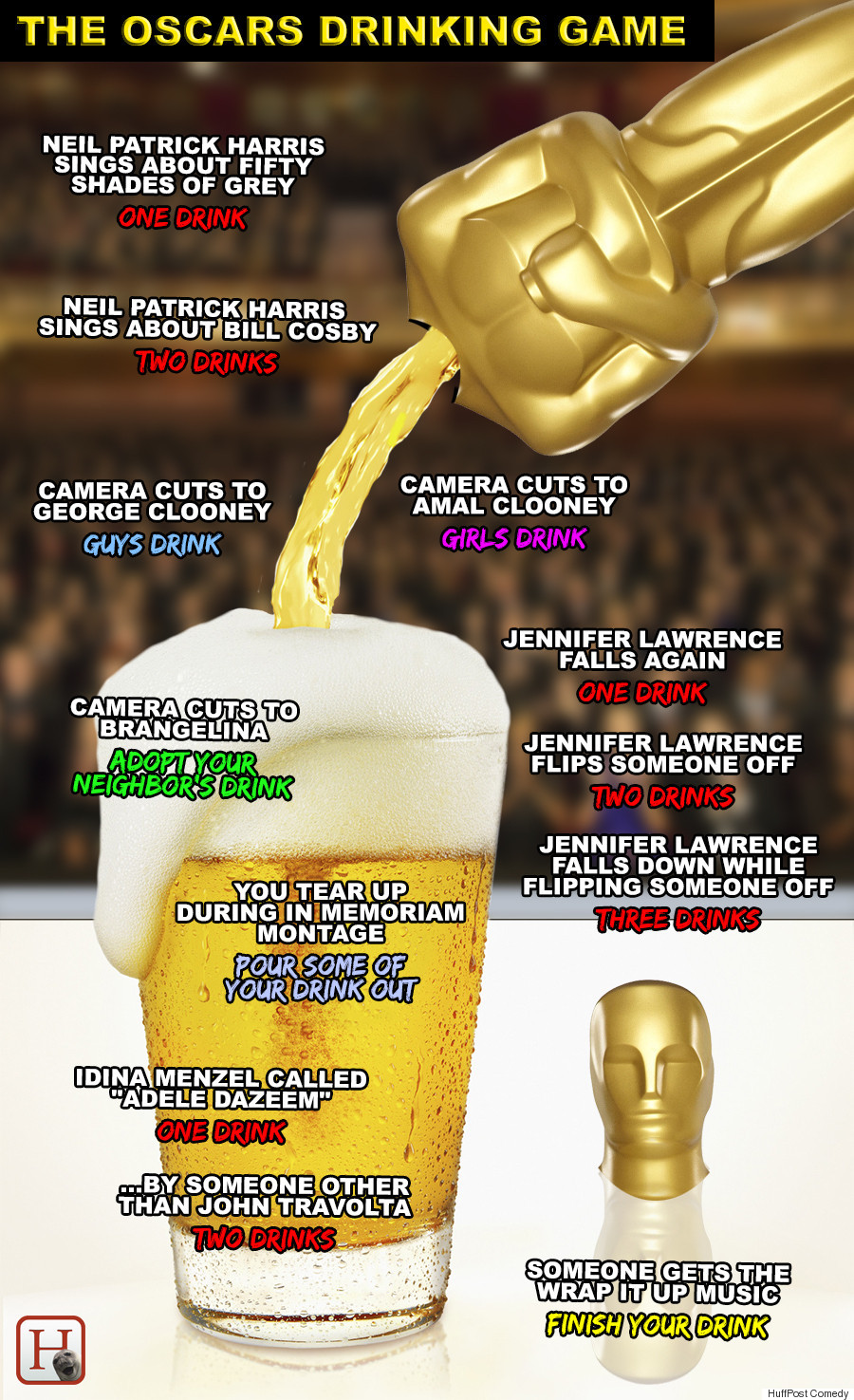 Please drink responsibly.

SUBSCRIBE AND FOLLOW
Get top stories and blog posts emailed to me each day. Newsletters may offer personalized content or advertisements.
Learn more