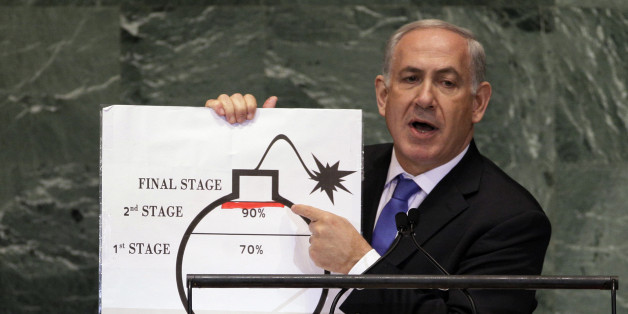 Binyamin Netanyahu's dramatic declaration to world leaders in 2012 that Iran was about a year away from making a nuclear bomb was contradicted by his own secret service, according to a top-secret Mossad document.
SUBSCRIBE AND FOLLOW
Get top stories and blog posts emailed to me each day. Newsletters may offer personalized content or advertisements.
Learn more