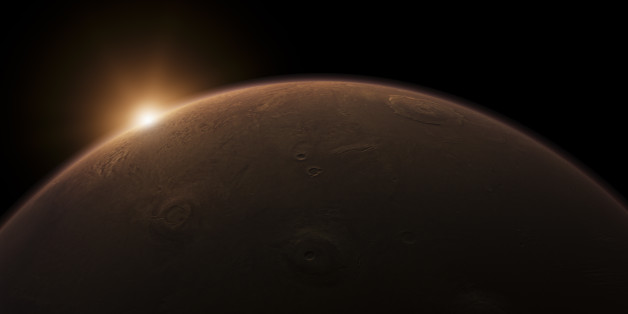 It's absolutely otherworldly, and not in a warm and fuzzy way.
(Story continues below.)
The Vine is a snippet from an existing NASA movie (below) entitled "I'm Dreaming Of A Blue Sunset," which was created using images snapped on Nov. 4-5, 2010 by the panoramic camera (Pancam) on NASA's Opportunity rover.
Also on HuffPost:
If Planets Were As Close As The Moon...
SUBSCRIBE AND FOLLOW
Get top stories and blog posts emailed to me each day. Newsletters may offer personalized content or advertisements.
Learn more