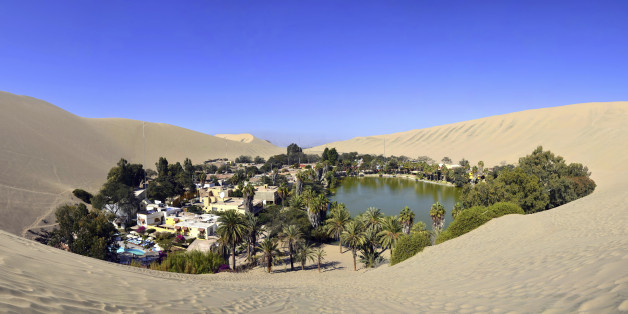 Your eyes are telling the truth.
Huacachina is no mirage -- it's a tiny town of less than 100 people, located in the middle of the Peruvian desert.
The tiny town (population: about 100) of Huacachina is centered around a charming oasis, but it's drying up. What's more, local authorities are having a hard time refilling it with water from a nearby spring.
So please, take a look at Huacachina in all its glory, and, if we were you, we'd plan our trip sooner than later.
Also on HuffPost:
5 Free Things To Do In Lima
SUBSCRIBE AND FOLLOW
Get top stories and blog posts emailed to me each day. Newsletters may offer personalized content or advertisements.
Learn more