After Rancic remarked on-air that Zendaya, who had her hair in locs for the awards show, "smells like patchouli oil or weed," Zendaya responded with a powerful open letter blasting the "Fashion Police" co-host for her ignorance. Osbourne, too, condemned the comments, speaking candidly on Twitter about the incident:
I WILL NOT BE DRAGED INTO THIS! The situation is being rectified like ADULTS by both parties. I hope you can leave it to them & do the same!
you guys do realize that @Zendaya is my friend right?
Im giving everyone involved 24 hours to make it right or the world will hear how I really feel. contactually Im not allowed to speak!
I DID NOT MAKE THE WEED COMENT. I DO NOT CONDONE RACISM SO AS A RSULT OF THIS IM SEREIOULSY QUESTIONONIG STAYING ON THE SHOW!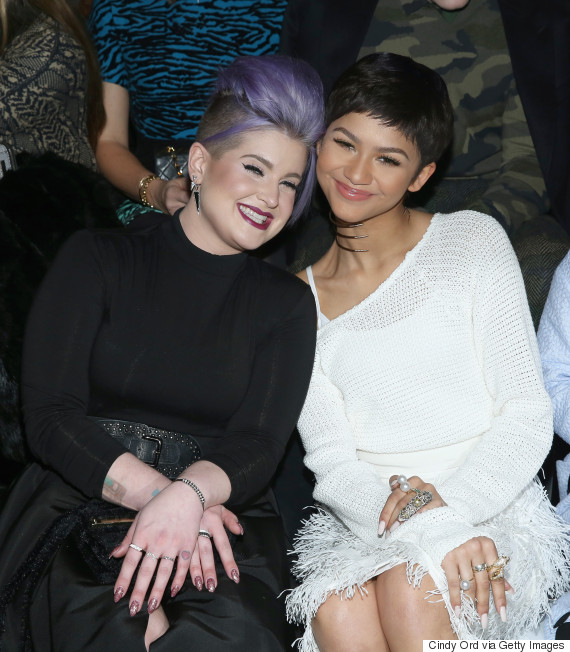 After Rancic apologized to the "Replay" singer both on Twitter and on E! News on Tuesday, Zendaya posted another open letter on her Instagram account Wednesday, writing that she has accepted Rancic's apology and hopes that others will, too. Perhaps Osbourne will follow suit.
Also on HuffPost:
Kelly Osbourne's Beauty Evolution
SUBSCRIBE AND FOLLOW
Get top stories and blog posts emailed to me each day. Newsletters may offer personalized content or advertisements.
Learn more