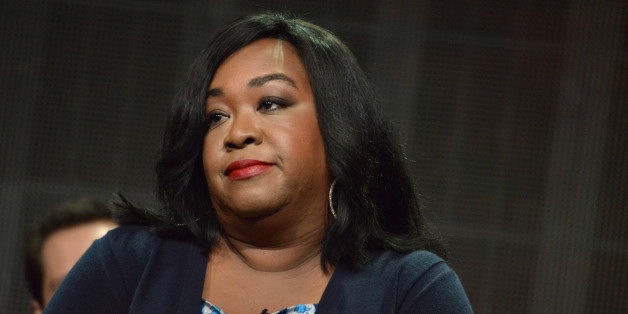 The hills and the majority of the Internet were alive with the sound of Lady Gaga praise after her Oscars tribute to "The Sound Of Music" on Sunday. But "Scandal" showrunner and television producer Shonda Rhimes apparently didn't enjoy the show.
Rhimes took to her Twitter account to slam Gaga's performance, seemingly suggesting that Idina Menzel should have performed the medley:
That was not okay. I mean, Idina is there. She is right there. RIGHT THERE. And oh dear God, Julie had to hear that. #Oscars2015
The 45-year-old later responded to those defending the singer's tribute, acknowledging that everyone else seemed to enjoy it:
@TinoBeano I probably did miss the point. Everyone else loved it. That's okay.
@SophistaQ I am not a singer. So I don't know jack. I readily admit that. Everybody else liked it.
I can't sing.Everyone else loved it. I'm not a music critic.I don't know jack.My opinion DOESN'T MATTER.She ain't thinking 'bout me.Breathe.
Also on HuffPost:
Oscars 2015: Best Instagram Snaps Of The Night
SUBSCRIBE AND FOLLOW
Get top stories and blog posts emailed to me each day. Newsletters may offer personalized content or advertisements.
Learn more