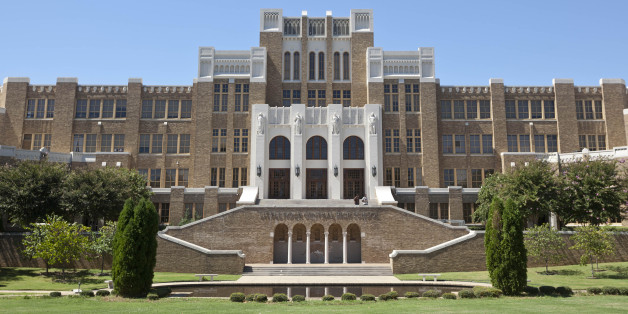 Google Maps can do so much more than just getting you to the nearest gas station.
For lovers of Black History Month, the innovative platform can allow you to experience black history like no other by taking virtual trips to some of the most iconic Black heritage sites and landmarks like the Apollo Theater in Harlem, New York, Little Rock Central High School in Little Rock, Arkansas and 16th Street Baptist Church in Birmingham, Alabama.
To further enrich your knowledge of black history, we encourage you to take a trip to these signficant venues. However, while travel may be difficult, Google maps can offer you the next best thing: a 360 degree street view of any and all the historic locations you wish to view.
Do yourself a favor and experience the Black History Month experience you deserve.
Here are ten must-see African American heritage sites, tell us your most beloved black history landmarks in the comments below!
Martin Luther King Memorial A memorial for Martin Luther King, Jr. featuring a 30-foot statue of the Civil Rights leader carved into the Stone of Hope. 1964 Independence Avenue Southwest, Washington, DC 20024
Little Rock Central High School A group of students now known as the Little Rock Nine were escorted onto this campus by the Arkansas National Guard and 101st Airborne Division of the United States Army, effectively desegregating the school in 1957. 2120 West Daisy L. Gatson Bates Drive, Little Rock, AR 72202
16th Street Baptist Church
This former Civil Rights Movement meeting place was the target of a racially motivated bombing by the KKK that killed four girls in 1963.
1530 6th Avenue North, Birmingham, AL 35203

Madame Walker Theater
A U.S. National Historic Landmark whose development was initiated by Madame C.J. Walker, America's first self-made millionaire, prior to her death.
617 Indiana Avenue, Indianapolis, IN 46202

Brown vs. Board of Education Historic Site
Monroe Elementary School was named a national historic site to commemorate the Supreme Court decision ending racial segregation in public schools.
1515 Southeast Monroe Street, Topeka, KS 66612

Mary McLeod Bethune Council House
This was first headquarters of the National Council of Negro Women, and Bethune's home from 1943 to 1949.
1318 Vermont Avenue Northwest, Washington, DC 20005

Apollo Theater
This historic music hall for African-American performers is the former home of Showtime at the Apollo.
253 West 125th Street, New York, NY 10027

The Birthplace of Rap
DJ Kool Herc is credited with helping to start hip-hop and rap music at a house concert on August 11, 1973.
1520 Sedgwick Avenue, Bronx

Black History Month Photos
SUBSCRIBE AND FOLLOW
Get top stories and blog posts emailed to me each day. Newsletters may offer personalized content or advertisements.
Learn more