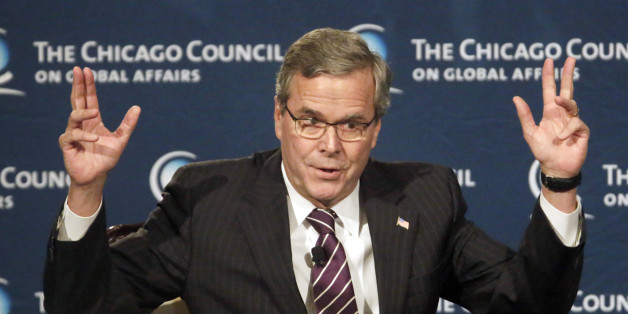 An extremely wealthy Republican donor thinks he can get would-be 2016 presidential contender Jeb Bush to see the light on climate change, reports the Wall Street Journal.
Andrew Sabin, owner of the precious metals company Sabin Metal Corporation, is a big supporter of Republican causes and candidates. He's made big donations to Karl Rove's conservative political action committee American Crossroads, the Republican National Committee and to individual candidates like Ted Cruz (R-Texas), Joni Ernst (R-Iowa), Cory Gardner (R-Colo.) and Mitch McConnell (R-Ky.), just to name a few.
"I want him to be the next Teddy Roosevelt," Sabin told the Wall Street Journal. "We want to show that conservation is conservative and get Republicans back to their environmental roots without hurting jobs."
Sabin also said he thinks there's precedent. "Ronald Reagan, Richard Nixon were supporters of the environment," he said. "With a lot of Republicans, they just need to be educated."
More recently, Romney has moved back toward the consensus view on climate change, saying at an event last month, "I'm one of those Republicans who thinks we are getting warmer and that we contribute to that."
Bush has been less committal. "I think global warming may be real," he said in a 2011 interview. "It is not unanimous among scientists that it is disproportionately manmade. What I get a little tired of on the left is this idea that somehow science has decided all this so you can't have a view."
Also on HuffPost:
Potential 2016 Presidential Contenders
SUBSCRIBE AND FOLLOW
Get top stories and blog posts emailed to me each day. Newsletters may offer personalized content or advertisements.
Learn more