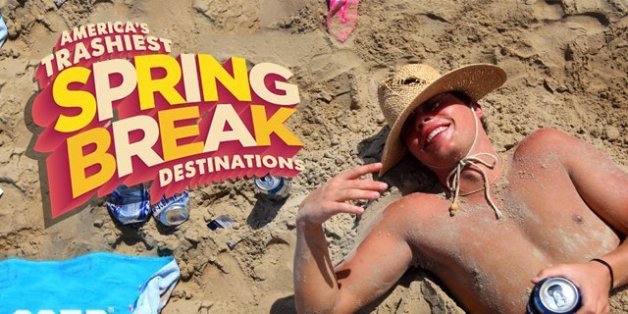 Spring Break 2015 is finally here, so hopefully you've been hitting the gym and drinking all your protein like a good bruuh because it's high time to show everyone that you deserve a spot on your school's Wall of Fame.
But how are you supposed to stand on the shoulders of the Spring Breakers before you? Don't think you can make a name for yourself just because you're leaving campus and getting "crunker than a mug." No, there are only a handful Spring Break destinations in the United States worthy of celebrating and as the leading authority on all things Spring Break, it's our duty to tell you which cities are really America's 20 Trashiest Spring Break Destinations.
SUBSCRIBE AND FOLLOW
Get top stories and blog posts emailed to me each day. Newsletters may offer personalized content or advertisements.
Learn more