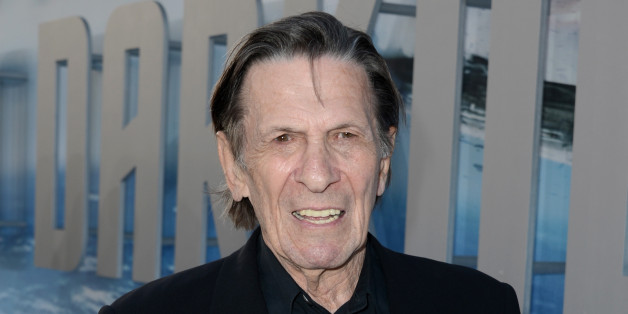 When Leonard Nimoy died on Friday after living a long and prosperous life, the news of his death hit Hollywood hard. Friends, former co-stars and others who just found the 83-year-old actor to be an inspiration took to social media to express their grief over the loss of a beloved man.
"I loved him like a brother. We will all miss his humor, his talent, and his capacity to love."

-William Shatner http://t.co/U8ZN98tVYp
You know, the word extraordinary is often overused, but I think it's really appropriate for Leonard. He was an extraordinarily talented man, but he was also a very decent human being. His talent embraced directing, as well as acting and photography. He was a very sensitive man. And we feel his passing very much, he had been ill for a long, long time. And we miss him very much. He'd been there for a long, long time, and we miss him very much.
Leonard Nimoy brought us one of the greatest, noblest characters in the history of American storytelling. Someone find the Genesis planet.
#LeonardNimoy illustr8d th blessing of Th High Priest on Star Trek-every1 who watched th show received his loving intentions thru his hands.
He created a role that nobody else could play. Multitalented writer,actor,director. A terrific&sweet man. RIP Leonard Nimoy #Spock #StarTrek
Leonard Nimoy! You will forever be part of us all! Rest. Rest with the angels.
Leonard Nimoy was more than Mr. Spock. But Mr. Spock is his gift to us all. Live long and prosper. HANX.
Leonard Nimoy has died. I've set my phaser on "weep."
RIP, Mr. Nimoy.
You really did live long and prosper, and we were all the richer for it.
"This is the Mugar Omni Theater." "...because he grew up six blocks from here." "Who put the bomp?" #LeonardNimoy
Also on HuffPost:
Entertainers We've Lost In 2015
SUBSCRIBE AND FOLLOW
Get top stories and blog posts emailed to me each day. Newsletters may offer personalized content or advertisements.
Learn more