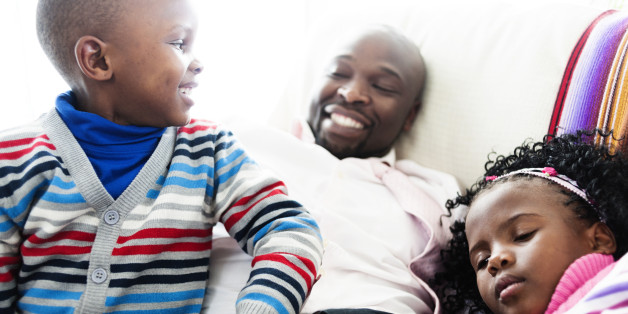 Child poverty in the U.S. would be significantly worse if government assistance programs weren't in place, a new report suggests.
According to the foundation, the study, which used the Supplemental Poverty Measure (SPM) to track data, does a better job at gauging how government programs are benefiting low-income Americans than the federal government's official index -- a measure that was developed in the 1960s.
It also doesn't consider the impact of some of the government's biggest anti-poverty initiatives, like the Supplemental Nutrition Assistance Program (SNAP). Last November, SNAP enrollment stood at more than 46 million -- down slightly from the same month a year prior mainly due to an improving U.S. economy.
Because the government doesn't consider such factors, it can't monitor their success or failure, the foundation argues. If the government can't determine what investments are working, it can't accurately distinguish the needs of the most vulnerable Americans.
"Relying on [the federal government's official measure] alone prevents policymakers from gauging the effectiveness of government programs aimed at reducing child poverty," Patrick McCarthy, president and CEO of the Annie E. Casey Foundation, said in a statement on the organization's website. "Given that child poverty costs our society an estimated $500 billion a year in lost productivity and earnings as well as health- and crime-related costs, the SPM is an important tool that should be used to assess state-level progress in fighting poverty."
Although slightly lowered SNAP participation is a welcomed economic sign, overall many more American families still rely on food stamps now than before the Great Recession, The Guardian reported last month. About 15.9 million kids lived in food insecure homes in 2013, according to Feeding America, and for the first time, more than half of American public school children live in low-income households.
But the SPM model, which was first introduced by U.S. Census Bureau in 2011, provides a more optimistic look at child poverty in the U.S. The SPM model discovered child poverty has actually declined since 1990, while official measurements by the federal government has reflected no substantial change.
Related on HuffPost:
10 States Where Poverty Is Worse Than You Think
SUBSCRIBE AND FOLLOW
Get top stories and blog posts emailed to me each day. Newsletters may offer personalized content or advertisements.
Learn more